The satanic leaf tailed gecko—or as he is known in scientific circles, Uroplatus phantasticus (a combination of the terms "flat-tailed" and "imaginary" in Latin)—is a species of gecko found only in Madagascar. It blends and when it cannot, it screams and bites!  Keep reading to learn more about where it's found, what it eats, and how it's quickly becoming at risk for extinction.
Named in 1888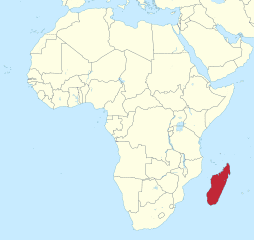 Named by a Belgian biologist for its strange appearance, the satanic leaf tailed gecko was first discovered in 1888. It is indigenous to the island of Madagascar. This East African country is home to many geckos found nowhere else in the world: these geckos adapt their appearance to resemble an innocent, dead leaf. If you were to visit Madagascar, you might overlook dozens of them as you trekked through the foliage.
Locals fear the horny gecko
The satanic leaf tailed gecko is known as the devil's own gecko for a reason. It has horns! Many have red eyes as well and an exquisite coloration. Unlike the chameleon, which can change its color on demand, Uroplatus phantasticus changes colors as it gets older, gaining the "power" of better camouflage: first brown, then purple, and even pink. The older it gets, the better satanic leaf tailed gecko gets at protecting itself—important as the mother only lay two eggs per cycle, which makes this gecko rare. The locals call it the devil, as this lizard is complacent until threatened. When it feels that it is in danger, the satanic leaf tailed gecko stands, screams, and is more than happy to bite. Imagine walking through a Madagascar forest and wondering at the tropical foliage when part of the tree stands and screams at you.
Read more: Antarctica—The Land of Penguins, Strange Huts, and Really Old Fruitcake!
The inside of satanic leaf tailed gecko's mouth is black, in stark contrast to the amazing colors of its outside body.
It's smaller than you think
Measuring only 3.5 inches (9 cm) in length, this lizard is hard to spot. Despite its small stature, satanic leaf tailed gecko does well for itself, waiting until nighttime to snack. So, what is the preferred fare of the devil's little lizard? Roaches, moths, crickets, snails—basically anything that comes too close. And when you look like a dead leaf, a lot of things come close to you.
Demand in the pet trade
Like many other lizards, Uroplatus phantasticus can drop his tail to wriggle and distract a foe. Its most amazing ability is its coloration. As it gets older, it can match more and more types of local foliage, generally disguising itself as a dead leaf. Without the aid of a guide you would be hard-pressed to find the satanic leaf tailed gecko, however, as its low reproduction rate is putting this species in danger. There is a demand for the satanic leaf tailed gecko in the unique pet trade business, and as this species is found only in Madagascar, how long the satanic leaf tailed gecko is around is a matter of much speculation.
Read more: Mola Mola Fish: Natural Anomaly and Evolutionary Eyesore
Other leaf tailed geckos
There are actually nine species of leaf-tailed gecko and probably a dozen more that we simply haven't been able to find. These Madagascar natives are extremely adept at hiding, and as such, it's rather hard to find them. They range in different sizes, with the largest being a little under 12 inches (30 cm). The larger of the species even have beards!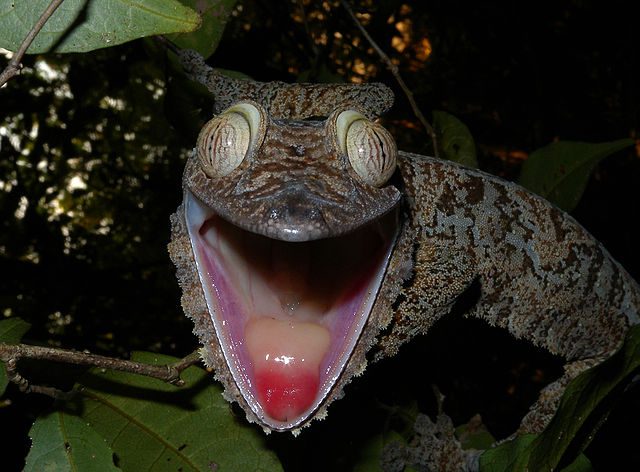 The uniqueness of Madagascar
There is something about the home of the satanic leaf tailed gecko that is amazing. Home to tomato frogs, comet moths, hissing cockroaches, and more, Madagascar is one of those places everyone should visit just to know that they are in a place with some very unique life-forms that can't be found anywhere else.
How to find Uroplatus phantasticus?
If you want to see or perhaps touch this little wonder, hiring a guide is something to definitely consider. Close to 80% of the animal and plant life that you will see are native to Madagascar and there alone! Hire a guide through a reputable company to discover the more than 40 national parks and reserves found on this, the world's second-largest island country.
Just be sure to bring your camera and to watch those dead leaves closely—they might not be as dead as you think!