In Oregon, there is a lake unlike any other in the world. Known as Lost Lake, it has baffled locals, residents, and scientists for decades. As expected, the water rises during the rainy winter months, but then Lost Lake Oregon completely empties… to be replaced by a meadow.
Lost Lake is situated in Oregon, off Highway 20, and covers 79 acres. Where does the lake's water go in the winter? At the center of the lake lies a small hole filled with rubble. Between 7 and 8 feet (2.1 to 2.4 m) in diameter and only 6 feet (1.8 m) deep, this little hole holds the key to the mystery.
Read more: Upside Down Tree Is the Perfect Backdrop to a Sundowner
While Lost Lake Oregon has confused locals and scientists for years, recent research has shed some light on this phenomenon. Dave Kretzing is a retired hydrologist who studied the lake to understand this mysterious occurrence. He discovered that the lake's hole leads to a buried channel that forms a tributary of the McKenzie River.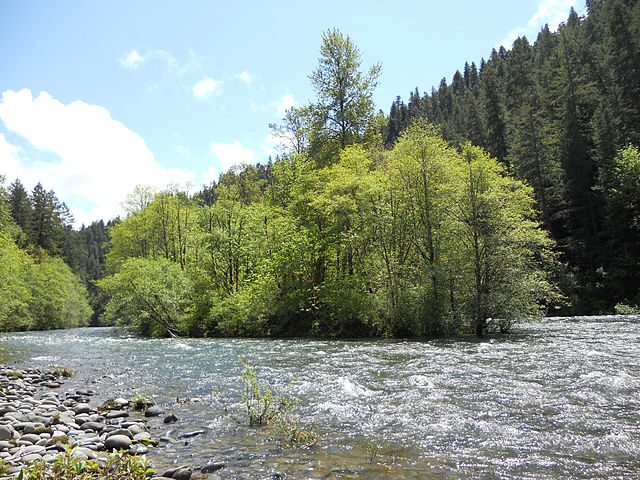 Geologists believe the McKenzie River formed over 2,000 years ago during the Pleistocene era. When the Sand Mountain Volcanic Field erupted, it created an underground river that still exists today. The river joins this ancient channel and ultimately comes out in Clear Lake. Kretzing estimates it takes three to seven years for this journey to happen.
The rapidly draining Lost Lake Oregon has had residents panicking. Many people have tried to block the hole, which Kretzing says is both brave and misguided. In 2003, two naive men used rocks to block the drain to save the lake fish. Many other items have been fished from the lake from other attempts to halt the lake's annual draining. While these may seem heroic interventions, Kretzing aims to stop these attempts. A filled hole would cause severe flooding in the area. The road to the lake has been planned precisely with the annual changes of Lost Lake Oregon in mind.
Read more: Shanay-Timpishka: Peru's Mysterious Boiling River
While Lost Lake Oregon is no longer a mystery, it is still one of nature's intrigues. Kretzing wants people to visit and enjoy the lake but leave it as they found it. He encourages tourists to visit one of nature's wonders but leave it untouched. Lost Lake is a naturally occurring phenomenon, best enjoyed and left alone.