What is pink lemonade? Like blue raspberries and red velvet cake, pink lemonade is an unnaturally hued confection that we all know and love. It's no surprise that the beverage isn't actually made out of pink lemons, so where does it actually come from? As it turns out, the origins of our favorite rosy-hued summer staple are murky.
According to most historians, evidence of the refreshment first appeared at some point between the 1850s and 1870s. However, its first appearance may have been much earlier, though in a different form. The traditional Cherokee drink known as qualla has some notable similarities to pink lemonade. Bright red sumac berries were soaked in hot water to create a rose-coloured drink that was, and still is, used for ceremonial purposes. Sumac's sour flavor gives the drink a tart quality, not unlike that of lemonade.
Other theories trace pink lemonade back to far less appetizing beginnings. One such theory links pink lemonade's origins to the home of all things weird and wonderful — the circus.
Read more: The Dragon's Breath Pepper – The Devil's Red Raisins!
Pink lemonade's circus beginnings
In his 2012 book How the Hot Dog Found Its Bun, Josh Chetwynd theorizes that pink lemonade resulted from a not-so-happy accident. One busy day at a circus in 1857, concession worker Pete Conklin ran out of water for lemonade. In a rush to make more, he grabbed the nearest vat of water he could find from a nearby dressing tent. As luck would have it, Fannie Jamieson, one of the show's bareback riders, had just washed her pink tights in the bucket, turning the water — you guessed it — dark pink. In his panic, Pete mixed the soiled water into the lemonade. Ta-dah! Pink lemonade. He is reported to have sold double the amount of lemonade that night, and the rest is history.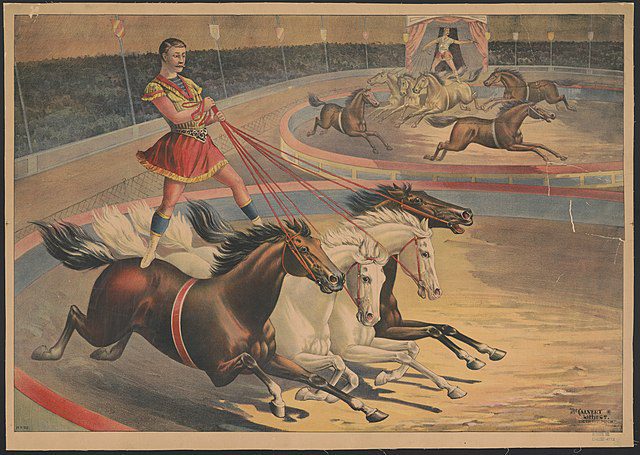 Another theory of a circus-related mishap, although far less stomach-churning, is that of circus promoter Henry E. Allot. As the story goes, he was mixing a tub of regular lemonade and accidentally dropped red cinnamon candies into the mix. The candy turned the lemonade pink, but it sold so well that he continued to produce it. Cinnamon-flavored lemonade doesn't sound all that appetizing, but hey, at least it isn't "dirty tights flavored."
These stories suggest that pink lemonade could have been a lucky accident. And it wouldn't be the first — chocolate chip cookies, corn flakes, and even penicillin were all invented by chance.
Read more: Cel Ray Soda: Someone Made Celery Soda in 1868 and It's Still Popular Today!
Is pink lemonade simply a clever marketing ploy?
However, the drink could also have been purposefully manufactured as a way to sell more lemonade. As exciting as these origin stories are, we have to consider the cynical possibility that pink lemonade is nothing more than a clever marketing ploy. It's possible that by making lemonade pink, manufacturers have managed to convince us to buy more of what is essentially just regular old lemonade.
Unless the beverage has been dyed using red fruit or berries that affect its flavor, does the color of lemonade actually add anything of value? Maybe. Even if pink lemonade has no flavoring that distinguishes it from regular lemonade, its color may make us perceive it as sweeter. A study from 2015 found that people tend to associate sweetness with the colors red and pink, and sourness with green and yellow. Marketing ploy or not, a drink by any other color would not taste so sweet.
We can't know for sure how pink lemonade got its rosy hue. But as long as it's no longer made from soiled laundry water, we'll hold onto our rose-colored glasses and keep on sipping.