Walking down a street during Japan's rainy season, you will be met with little white ghost-like figures hanging outside the houses. These talismans are known as teru teru bozu. They are small handmade dolls, made using white cloth or paper. In the hope they will bring good weather, Japanese farmers hang them outside their windows with a piece of string. If your wish is granted and you are rewarded with good weather, you show your gratitude by giving the doll a smiley face.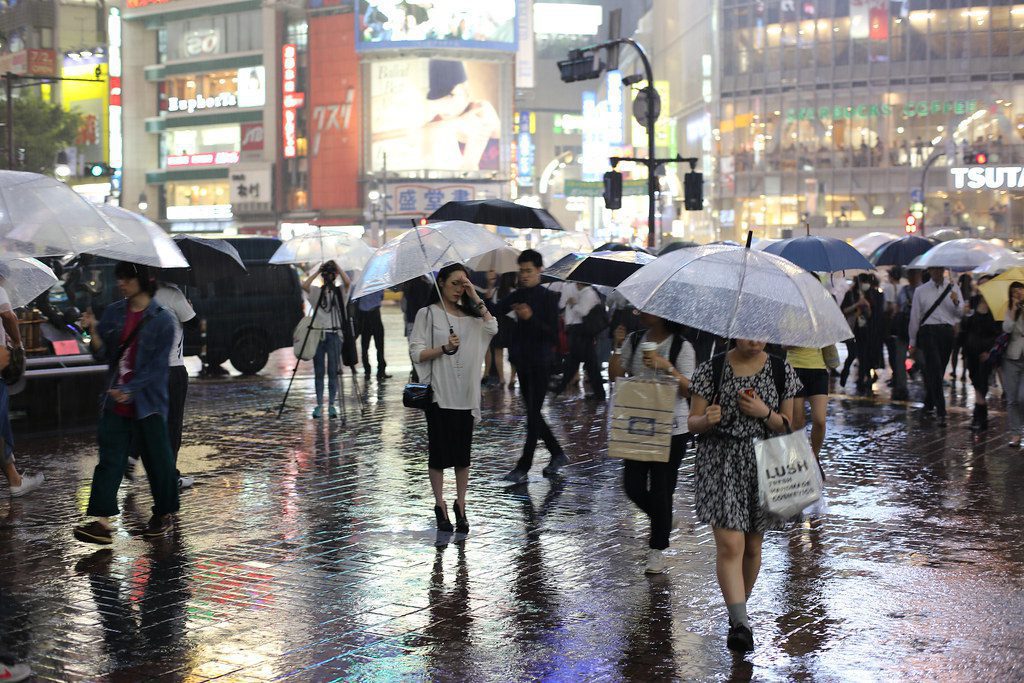 Where these dolls originally came from is a mystery, but there are a number of theories. One of the most popular, and the most gruesome, theories is that the doll was inspired by a monk. Long ago, there was a monk who could bring good weather by saying an incantation. He was called upon by a feudal lord who wanted good weather and prosperity. The monk said the incantation, but the rains persisted. The lord was so angry, he ordered the monk's head to be chopped off. The head was then swathed in a white cloth and hung outside to clear the rain. This myth was popularized by a warabe uta (a traditional Japanese song) released in 1921. It describes a Good Weather Monk and asks him to bring good weather. The term teru teru bozu translates as "sunshine monk," so this is the most widely held theory.
Read more: Skull Charcoal: Too Macabre or Pure Genius?
A less murderous theory is that the teru teru bōzu are representations of a yōkai mountain spirit called Hiyoribō. Yōkai are spirits or monsters found in Japanese folklore. This spirit is said to bring good weather and is impossible to see on rainy days.
According to the Japan Weather Association, who run the country's weather app, the teru teru bozu dolls can be traced to China and specifically the Heian Period (784–1185). This theory is also considered the most likely by folk historians. During this period, custom dictated that a small girl carrying a broom was responsible for the weather.
When the city was experiencing endless rain, a voice spoke from the heavens. It asked for a specific young girl to appear, or the city would be flooded. The small girl appeared and sacrificed herself for the fate of her city. She swept the clouds away from the sky, bringing fine weather to the city's people. The people then celebrated her by making her image out of paper and hanging these outside on rainy days. These gradually became the teru teru bozu that we see today.
Whatever the legend, the teru teru bōzu are an important part of Japanese culture still popular today. They are loved by young and old, regardless of whether they truly control the weather or not.