Chinese culture is defined by so many iconic items that have spread around the world. Yet, they have maintained their connection with their country of origin. When it comes to food, noodles and dumplings are both staple dishes in China. As for drinks, it's tea all the way. Pandas are also associated with this beautiful Asian country, and Chinese temples attract thousands of visitors each year. But, what about their cultural fashion?
A brief history of the cheongsam
One fashion item that springs instantly to mind, is the traditional Cheongsam dress. This oriental outfit originated in the 1920s. It was an unrevealing and conservative dress designed to conceal the wearer's age. Originally, it was a garment worn only by men but was soon adapted for female use.
The cheongsam is a long free-flowing gown quite often made from silk. What distinguishes it from other types of dress is its upright collar. And despite the many variations of cheongsam, the collar is one part of the dress that has remained much the same.
The original cheongsam was somewhat different from the cheongsams of today. When the dress was first made for women it was still pretty much the same as the ceremonial garments worn during the Qing dynasty. The aim of the first was to hide the wearer's body. At this, they succeeded. They were loose-fitting garments, that revealed only the wearer's head, hands, and tiptoes.
A change of style
For quite some time following its emergence, the traditional cheongsam was the chosen attire for most women in China, regardless of their age. Through the 30s and 40s, the dress began to take on a different style. Women were learning to embrace their femininity and became more fashion-conscious. As a result, the cheongsam dress became more sexually appealing and included body-hugging designs. Some also featured thigh-high slits to accentuate the length of the wearer's legs.
Freedom for women
By the time the 60s hit, fashion was huge. Not just in China, but everywhere. In addition to that, the Women's Liberation Movement had just begun in Europe. Women were breaking free from their supposed roles of the adoring stay-at-home mom and walking out into the working world. While this might have been something that was going on across the pond, it had a significant effect on the Chinese culture at the time.
The movie star dress
Throughout the 60s, Chinese ladies everywhere were wearing cheongsam dresses, although its style had somewhat altered. Out went the old floral designs, and in came psychedelic colors and patterns. Long, unassuming sleeves also disappeared replaced with capped sleeves. Some cheongsams were even sleeveless, giving them a much sleeker look.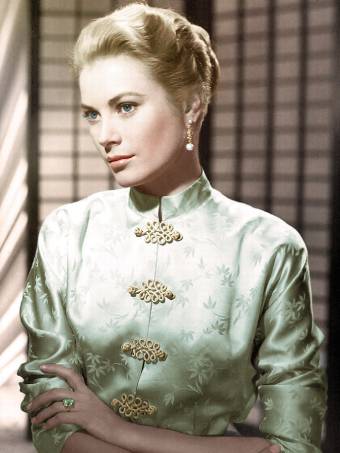 Two of Hollywood's greatest movie stars, Grace Kelly and Elizabeth Taylor, were big fans of the cheongsam. Both were often seen wearing these dresses, glammed up with a fur coat and stilettos to match. This helped to both promote and preserve the life of the cheongsam. Though its appeal in the western world was brief.
A brief decline
With the rise of the Communist party, life in China changed dramatically and so did the attitude to fashion. Cheongsams were considered excessive and unnecessary. By the 70s, the cheongsam had all but disappeared.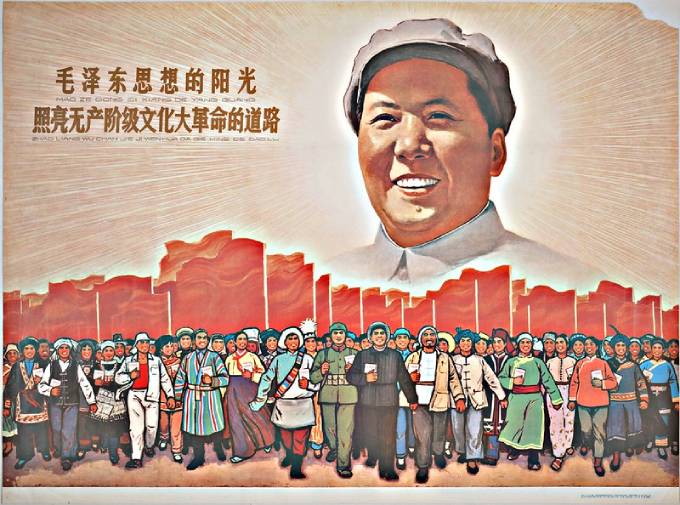 In Shanghai, streets were constantly patrolled by law enforcement. They also ensured that no one wore fashionable clothing. Instead, most women adapted to styles similar to those worn by men. Most people wore outfits that consisted of a jacket and trousers.
The comeback of the cheongsam
After a couple of fairly oppressive decades for China, the cheongsam made something of a comeback in the 90s. Women began wearing cheongsams again as a power statement and the fashion industry started to re-promote these garments as truly Asian.
With this new form of re-branding, the viability of this traditional dress rose again. It was now regularly seen on the catwalks, and center stage of many Chinese and western movies.
The modern cheongsam is still recognizable as a piece of iconic Chinese culture, with its mandarin collar and button front. Only now, the designs are much more elaborate and figure-hugging.
What is a qipao?
The cheongsam dress is often referred to as a qipao. And, while these dresses are similar in style, they originate from different places. According to some ancient history texts, the qipao is a ceremonial robe worn by the Manchu noblemen during the Qing dynasty.
After the collapse of the Qing dynasty, women had more freedom. So, they began to adorn these long silk robes and developed them into a better fit for a woman. While the distinct collar, buttons, and hem stayed intact, keeping the traditional Chinese culture alive, the cheongsam became more stylish than ever before.
What is a cheongsam worn for?
The original cheongsams were designed for special occasions such as weddings or tea ceremonies. As the fall of the Qing dynasty took place, the cheongsam took on a whole new meaning. It was now seen more as a form of expression allowing women to show off their inner beauty rather than a ceremonial garment.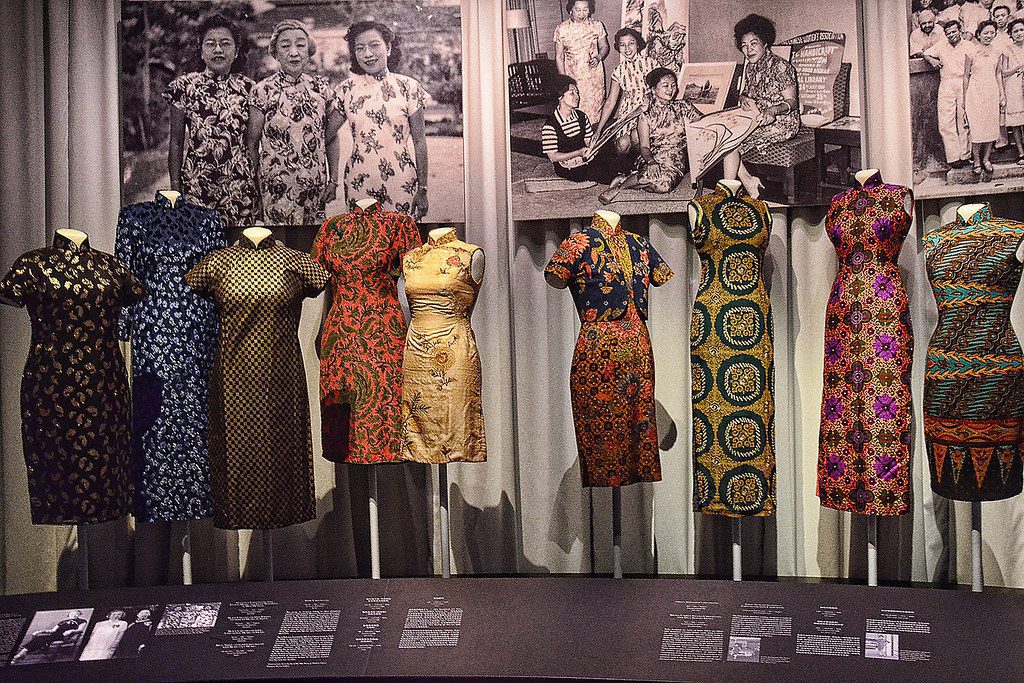 Since the rise of the fashion industry in the 40s, the cheongsam has been worn by Chinese and other nationals for pretty much every occasion you can think of. And, while many worry about cultural appropriation these days, there is no law against wearing a cheongsam if you aren't Chinese. Provided you wear the garment with the same intent you would any other piece of clothing there should be no issue.
How to wear a cheongsam
You don't have to be Chinese to wear a cheongsam. To capture and accentuate the full beauty of the dress, there are a few things to consider:
The fit
An ill-fitting cheongsam will not flatter anyone. The best way to avoid looking like you've been dressed by a toddler is to have the dress fitted to your shape. These dresses are designed as form-fitting, and because no two women are built exactly the same, a one-size-fits-all garment is not going to work.
If having the dress fit by a professional isn't an option then just make sure to take note of your own measurements and keep them on hand when you shop. If you can get a good fit on your shoulders, waist, hip, and bust you should be ok.
Choose your fabric
Although the traditional cheongsam dress was made from silk, today Cheonsams come in all kinds of fabrics. While satin and silk look exquisite and most closely resemble the traditional cheongsam, they are notoriously difficult to clean. If you're looking to wear your cheongsam regularly, you may want to consider one that's made from a more hard-wearing fabric such as cotton or linen.
Read more: What is Vegan Leather Anyway?
Accessories
Once you have your chosen cheongsam, you must decide what to wear with it. The advantage of wearing a cheongsam is that you can dress them up or down to fit any occasion. They look great in summer with a pair of long boots and look equally amazing when worn with a fur coat in winter. So come rain or shine, you'll look stunning in one of these dresses provided you have the right fit and the right accessories.