Once you've seen this scaleless fish, you really have seen it all. Imagine swimming alongside this strange creature on your next family vacation!
The Chionodraco rastrospinosus, also known as the ocellated icefish, is the only fish in the world with transparent blood. Found in the deep dark icy waters off Antarctica, this rare icefish shares its habitat with the likes of giant squid, translucent sea anemones, and many other weird and wonderful sea creatures.
Read more: Scientists on the Brink of Creating a Tusk-Less Elephant-Mammoth to Foil Ivory Poachers
The ocellated icefish lacks hemoglobin in its blood, which is what makes it transparent, since hemoglobin is the protein responsible for giving blood its deep red color. Without the presence of hemoglobin, this strange creature has not only transparent blood but also a white liver, white muscles, and even white gills!
The Tokyo Sea Life Park is only place in the world you can see this scaleless fish in captivity. Here, researchers are busy trying to figure out just how the ocellated icefish can survive without having any hemoglobin in which to transport oxygen to the various cells in its body. One theory is that the icefish uses blood plasma to carry the oxygen. And since there are no scales to intercept, it's possible that the icefish may even absorb a certain amount of oxygen directly through its skin.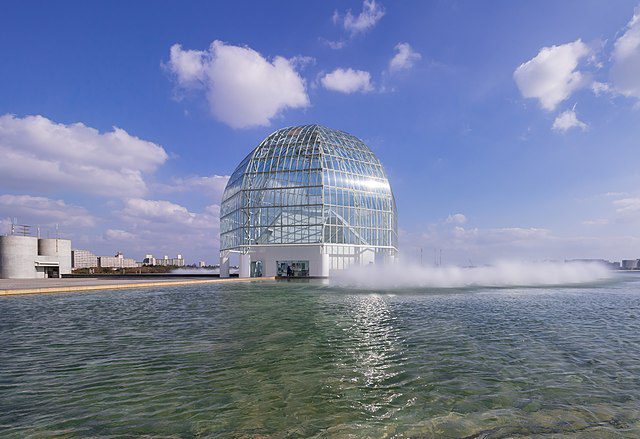 Researchers have suggested that part of the reason this rare icefish is still in existence is because of the high levels of oxygen in the Antarctic Ocean and the fact that it can absorb oxygen through both its skin and gills. But until further tests have been carried out and results have been confirmed, the elusive icefish will have to remain a mystery for a little while longer.