Fruitcake has been around forever, it's practically an institution, in short, a tasty nibble. We've been eating fruitcake since Roman times when pomegranate seeds, pine nuts and raisins were mixed with a barley mash. The British in particular have been stuffing their faces with all manner of fruitcake for hundreds of years, and it still remains popular today. But there is one particular specimen of fruitcake that has quite literally stood the test of time.
Antarctica's Oldest Building
A cake that the famous British explorer, Robert Falcon Scott, likely brought with him to the 1910 Terra Nova Expedition in Antarctica, was recently found by the New Zealand-based Antarctic Heritage Trust in Antarctica's oldest building. The hut on Cape Adare was built by Norwegian Carsten Borchgrevink's team in 1899. The Scott expedition's Northern Party took shelter in the hut, and probably left the fruitcake behind. The Borchgrevink hut is a bit of a record breaker itself as it's the very first building built on any continent that still stands to this day.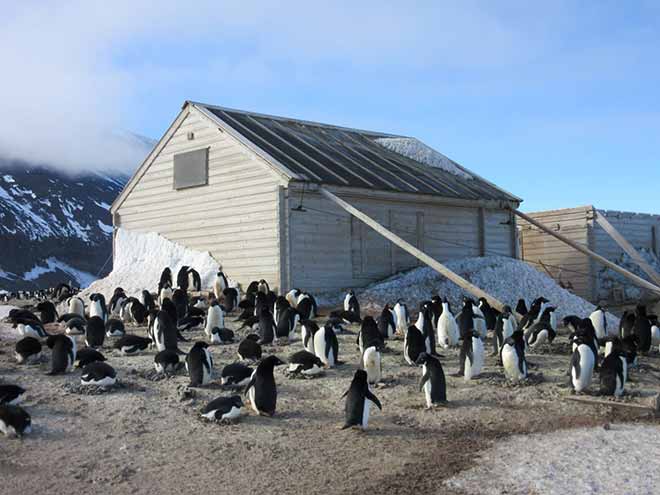 The 106-year-old cake was found in a surprisingly good condition, which has largely been credited to the extreme cold in Antarctica. "There was a very, very slight rancid butter smell to it, but other than that, the cake looked and smelled edible", Lizzie Meek, Programme Manager-Artefacts at the trust, said. Meek added, ""With just two weeks to go on the conservation of the Cape Adare artefacts, finding such a perfectly preserved fruitcake in amongst the last handful of unidentified and severely corroded tins was quite a surprise. It's an ideal high-energy food for Antarctic conditions, and is still a favourite item on modern trips to the Ice."
Read more: The Cheating Penguin
The polar pioneer was apparently very fond of this particular cake, made by the British biscuit company, Huntley & Palmers. They liked to brag that their "biscuits were exported all over the world and their tins have turned up in the most unexpected places." In fact, by 1900, Huntley and Palmer were the largest biscuit manufacturers in the world.
The Huntley & Palmer tins were hand cut from large sheets of tinplate. A trained tin box maker was expected to produce 100 tins per day.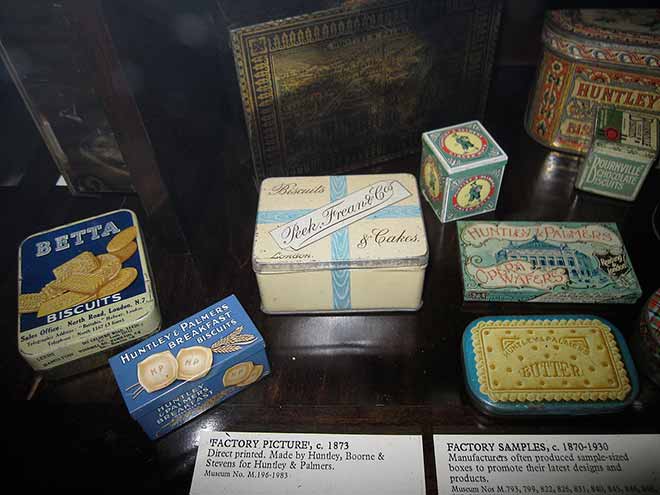 Other artifacts that have been found included tools, clothing, and what Meek described as "badly deteriorated" meat and fish and "rather nice-looking" jams.
All the artifacts have been sent to Christchurch, New Zealand, where they were conserved at a laboratory at the Canterbury Museum.
Read more: Cute Dinosaur Reveals Chameleon-like Super Powers
Scott and his four-person crew reached the South Pole in 1912, only to discover that a Norwegian team had beat them to it. Unfortunately, they weren't any luckier on their return journey. While returning to their base on Cape Evans, everyone on the team died, having suffered frostbite, starvation, and exposure.
But why bring such a random thing as a cake to a life-endangering mission? "Living and working in Antarctica tends to lead to a craving for high-fat, high-sugar food, and fruitcake fits the bill nicely, not to mention going very well with a cup of tea," says Meek.
So when times are desperate, make sure to have a fruitcake with you!