A whale of a prospector in the Cook Strait
If you needed a trailblazer across the American Old West, who better to hire than Buffalo Bill Cody? If you were headed to New Zealand during their gold rush, you'd probably want a world-famous dolphin called Pelorus Jack as your guide.
So why would you need a dolphin in the mines of Moria? While Pelorus Jack, a Risso's dolphin with a white head and grey lines, would be useless underground, he was adopted as a guide by would-be migrants traveling through the Cook Strait and was often seen escorting ships near French Pass.
When Europeans began regular inter-island ferry services (on wooden-hulled ships), these sailing vessels would meet dolphins as they plied the French Pass, a notoriously dangerous channel located off the South Island. However, it was far from the first instance of animals guiding ships traveling through perilous waters to safety.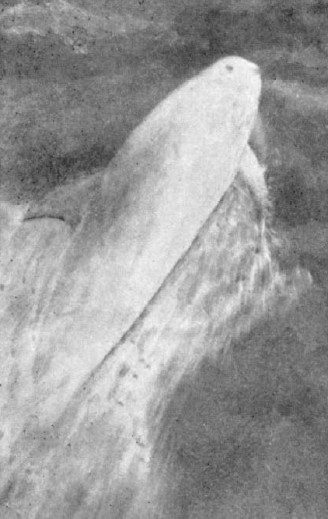 Channel surfers in the time of Aristotle and Jonah
Long ago, brilliant minds like Archimedes observed that dolphins regularly meet ships before riding on bow waves for long stretches. This was dismissed as a simple association of humans with food.
Today, we better understand physics and the behaviors between dolphins, humans, and our vessels. Much like a surfer, they use wakes as a tool to catch a break, speed up, or simply hang ten, if only for a few moments.
Smarter than your average bear
Although dolphins learn through classical conditioning: a behavior receives a reward or punishment, they also learn through reasoning, memorization, and deduction, and can strategize preferred outcomes. If I point my beak (rostrum) at something, they usually throw it my way. Much like, if I meow loudly, my owner might wake up and feed me. It may affect the outcome; I might get an early breakfast or a flying slipper.
What do you do with a drunken sailor?
Sadly Pelorus Jack faced similar degrees of human kindness and cruelty. One day, he was photo-bombed by the press on an outbound trip and pelted with lucky coins from a passenger aboard during the reverse journey. The very next day, he was shot by a drunken sailor.
By the turn of the 20th century, Pelorus Jack was a proven hero to all who sailed through his home waters. So who was this mysterious dolphin with the white head and grey lines swimming alongside foreign whalers, fishing vessels, and any other passing ship through Pelorus Sound?
The fish tale of Jack Pelorus
Pelorus Jack was first recorded by an American schooner, The Brindle, circa 1888 when traveling in a narrow channel between D'Urville Island and the South Island opposite the mainland coast in the Cook Strait.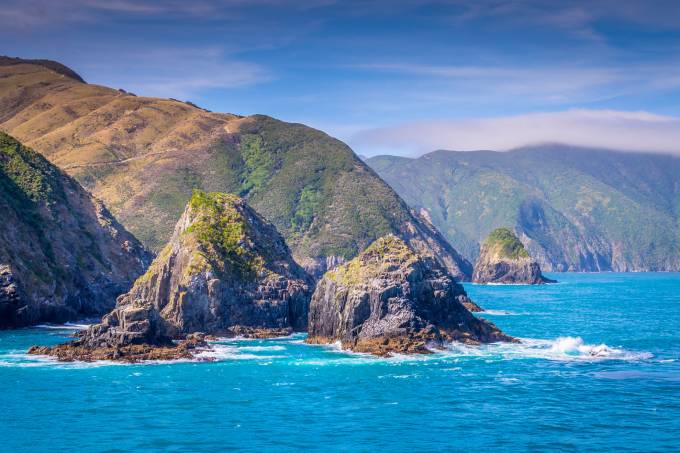 They could barely see in the fog along the narrow channel but spotted Pelorus Jack (a Risso's dolphin, an uncommon species for the area) riding in their wake. Nobody knew whether to catch, kill, or watch it. Fortunately, the captain's wife talked everyone down, and Pelorus Jack safely guided them for the remainder of their maiden voyage through the Cook Strait.
Pelorus Jack: Escorting ships through perilous waters
He became a celebrated pathfinder and was named Pelorus Jack after the nearby sound where he was discovered. Pelorus Sound, in turn, was named after the Royal Navy vessel which surveyed it. In turn, it was named after an ancient marine navigational instrument like a compass called a pelorus.

It didn't matter what time of day, weather, or nationality of the vessel. If it entered New Zealand waters near his home, Pelorus Jack would guide the way. American writer Mark Twain even once sought a glimpse of his 'body pale' to determine this sensational animal's veracity. Weeks later, a companion tourist wrote a letter to the London Daily Mail confirming the dolphin bobbing alongside ships in many photos and that his feats were indeed real.
When a ship approached French Pass in the South Islands, Pelorus Jack continued to accompany them for over thirty years. Safe passage could be assured to all sailing vessels using his sonar superpowers, with one glaring exception.
Meeting his arch-enemy, the Penguin
One day as the SS Penguin, an inter-island ferry steamer, passed over, a drunken passenger decided to shoot Pelorus Jack. Although he was not fatally wounded, subsequent viewers reported seeing blood and scars. Pelorus Jack never interacted with anyone aboard the SS Penguin or the vessel again.
Video footage of Pelorus Jack in 1912.
Ironically in 1909, it was the only one of the thousands of ships traveling between Wellington and the mainland to hit ground and sink. Was it an accident or porpoisely sabotaged?
First individual sea creature protected ever
The New Zealand government heard about the assassination attempt on Jack's life and passed the Sea Fisheries Act to have Pelorus Jack, an individual sea creature, protected. It was a world first and meant to protect Pelorus Jack and all pilot whales. Other useful animals to humanity would later be legislated to assist sea fisheries and maritime security, like seabirds during wartime. Even global marine conservation efforts today build on this early New Zealand law and the legacy of Pelorus Jack.
Podcasting legacy
Pelorus Jack remained protected and met ships for several more years of service before dying from natural causes. The light keeper at French Pass, Charlie Moeller, found his carcass one morning shortly before the Great War. Another soldier of the Empire had fallen and would not be forgotten.
A collection of his primary efforts and observations is now preserved in the digital archive Te Ara, the Encyclopedia of New Zealand. It documents the many monuments (statue between Collinet Point and Cape Francis), images, military vessels (like the Pelorus Jack II), and a chocolate bar celebrating the great Jack Pelorus. There is even a Scottish country dance known as the Dolphin Reel (which dance features a set of alternating tandem half reels) inspired by this marine hero and ever-spiraling tourist attraction.
The story of Pelorus Jack lives on
We now have a greater understanding of marine mammals' behavior and can enjoy their company on boat journeys throughout the world. While Pelorus Jack no longer plies the French Pass of New Zealand, his spirit lives on around the globe. Look for the local pink dolphins if you're plying the Pearl River Delta near Hong Kong. If you're channeling Free Willie, perhaps British Colombia's orcas near Vancouver Island will put on a show for you.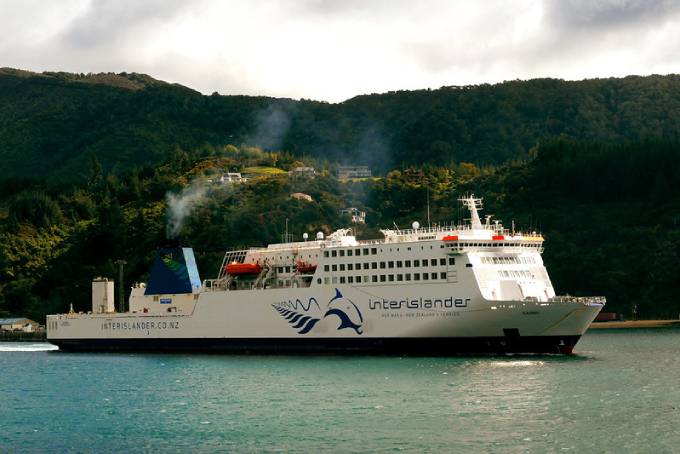 Either way, if we keep the ocean clean from pollution and practice sustainable fishing, marine mammals can continue to thrive. From Dingle Harbour in Ireland to Santander, Spain, you too can catch a mutually-safe glimpse of dolphins exhibiting such stunning behaviors. When you share their stories and support marine environmental best practices, you too are doing your part to preserve his legacy.