An enigmatic figure who single-handedly captured 40 soldiers, escaped twice from POW camps, played bagpipes with a master's skill, and downed an enemy with a solitary arrow – Mad Jack Churchill was a blend of heroism and audacity. His story, at once outlandish and inspirational, challenges the very boundaries of belief.
Lieutenant Colonel John Churchill, a British Army officer who fought in World War II, acquired the moniker "Mad Jack" for his heroic but reckless feats in battle. At a time when other soldiers fought with more advanced weaponry, Jack preferred to confront the enemy head-on, with a Scottish broadsword, longbow, and… bagpipes.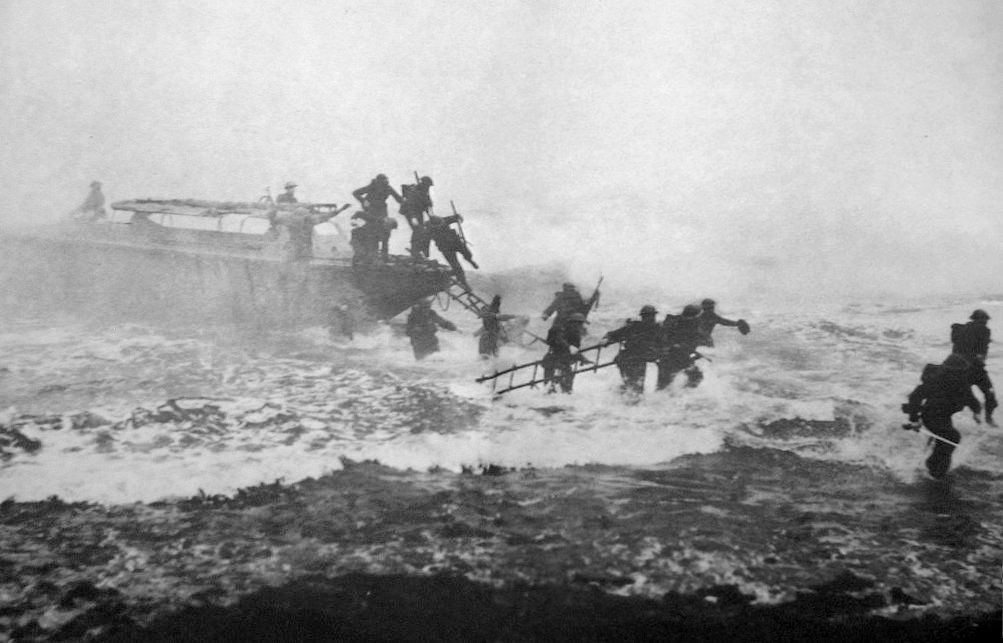 Early life
Born in 1906, Jack was christened John Malcolm Thorpe Fleming Churchill. His father, Alec Fleming Churchill, held senior positions in the colonial service, being posted in Ceylon, then British Hong Kong. Jack spent his formative years in Hong Kong before his family moved back to England in 1917.
Educated at King William's College on the Isle of Man, Jack then went on to study at the Royal Military College in Sandhurst, graduating in 1926. Upon graduation, he was commissioned into the Machester Regiment and sent to Burma, where his adventurous career began.
Bagpipe-playing, motorcycle-riding military officer
While in Burma, Jack received the first of many service medals, the Indian General Service Medal with Burma Clasp, and learned to play the bagpipes.
After completing his service, Jack wasn't ready to go home. He opted to ride a motorcycle 1,500 miles across the Southeast Asian country before eventually returning to England. However, life back home seemed dull, and he was soon on to his next adventure.
Archer and actor
He left the army in 1936, moving to Nairobi, Kenya, where he worked as a newspaper editor and male model. And in case you thought there was nothing he couldn't do, he also worked as an actor, applying his bagpipe-playing and archery skills as an extra in two films, The Thief of Bagdad and A Yank At Oxford.
In fact, his talents in both the bagpipes and archery were tested later in the same decade. In 1938, he took second place at a military piping competition at the Aldershot Tattoo (to the dismay of the many Scots he beat), and the next year, he represented Great Britain at the World Archery Championships in Norway.
Becoming "Mad Jack" Churchill

When Germany invaded Poland in 1939, he was called back to the army and sent to France as part of the British Expeditionary Force. It was during one of his force's raids where Jack's bravery—or foolishness, depending on your perspective—earned him the name "Mad Jack" Churchill (or "Fighting Jack").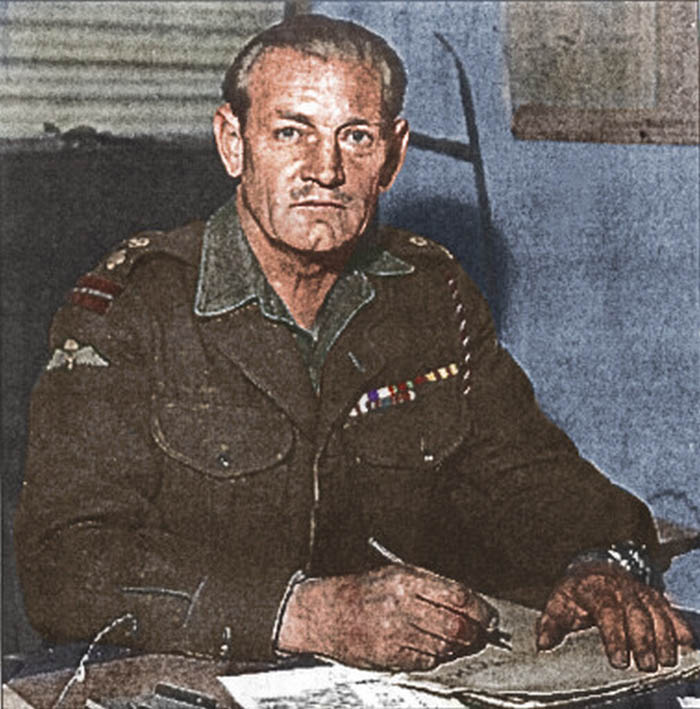 In May 1940, in the small village of L'Epinette, Jack and his troops were preparing to ambush advancing Nazi forces. Hiding in a tower overlooking the empty little town, Jack launched the attack by raising his longbow and shooting the first approaching Nazi patrol officer. The man was dead before he hit the ground.
Jack's signal was followed by an avalanche of bullets and machine gun fire from his fellow soldiers. In the battle that ensued, the maverick himself struck at least five of the enemy with his basket-hilted claybeg and another two at close range with a revolver. Later, despite being shot in the shoulder, he led the rest of the infantry to safety. His actions at the Battle of L'Epinette garnered him the title of the only British soldier to have taken down an enemy with a longbow during the war.
Joining the Commandos (and more Nazi-slaying)
He also fought in Dunkirk before volunteering, in 1941, for the Commandos, a special forces division newly formed by the request of Prime Minister Winston Churchill (no relation) to carry out raids against German-occupied areas in Europe.
During Operation Archery, a raid on a Nazi garrison on the island of Vågsøy, Norway, Jack leaped into action by first playing the bagpipes and then launching the first grenade. For his badassery at Dunkirk and Vågsøy, Churchill received the Military Cross and Bar.
His military exploits continued during a tour in Italy in 1943. One night, he snuck out with a corporal, stealthily moving from one German post to the next and attacking unsuspecting guards using just his claymore. By the end of the night, Jack and the corporal had single-handedly captured 42 German soldiers.
Mad Jack captured by Nazi forces
Though you may think Jack and the Commandos were invincible, they were ambushed during a raid in Yugoslavia. He was playing "Will ye no come back again?" on the bagpipes when a grenade exploded near him. Though he emerged unscathed, he was immediately captured and sent to the Sachsenhausen concentration camp, where he and a fellow officer promptly escaped, crawling under a wire fence.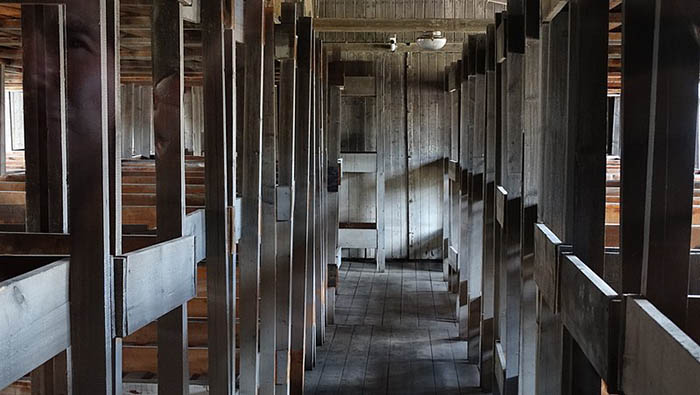 Jack walked almost 150 miles through Nazi territory and was just about to reach the Baltic Sea before being recaptured and transferred to another camp. Unsurprisingly, he escaped once again, this time walking about 100 miles before encountering an American regiment in Verona, Italy.
As the fighting was intensifying in Burma, Jack was sent there to participate in the offensive against Japan. But by the time he arrived, the war was over. Displeased with this news, he famously said: "If it wasn't for those damn Yanks, we could have kept the war going another ten years!"
Life as a parachutist and surfer
The war may have ended, but that didn't stop Jack. He merely sought his adventure elsewhere, becoming qualified as a parachutist in his 40s. He later joined the Seaforth Highlanders and was posted to British-occupied Palestine with the Highland Light Infantry.
Years later, he moved to Australia, where he not only became an instructor at the land-air warfare school but also embraced a love of surfing. He pursued his passion upon returning to England, becoming the first person to surf the River Severn's tidal bore.
Mad Jack retires
Jack Churchill, officially bidding adieu to the army at 53, chose a serene retirement, sailing the Thames alongside his wife, mastering radio-controlled warships, and nurturing a family. In Surrey, England, he gently slipped away at 89, leaving a resounding legacy of audacity and valor, unmatched by any contemporary hero.