Nestled within the towering peaks of the Andes, Mt. Tungurahua, near the vibrant Ecuadorian city of Baños, isn't just another volcano. Its constant vigil is held from a unique location—a quaint park home named La Casa del Arbol, presenting a captivating fusion of nature's ferocity and human innovation.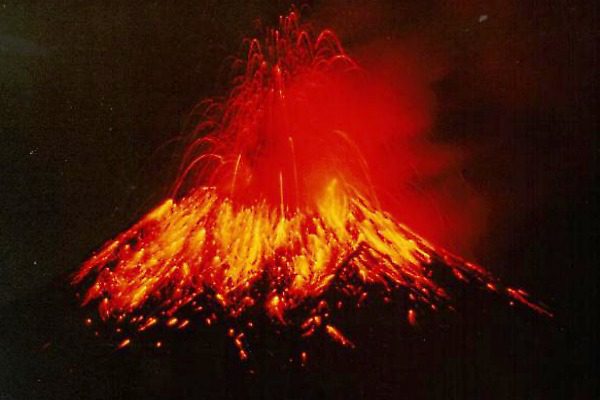 The Government of Ecuador has been monitoring the volcano for several years, mindful of the threat to Baños, which is 8 kilometers away. Pyroclastic and lava flows are a major danger. Incidentally, Tungurahua means "throat of fire" in the local Quechua language.
A volunteer, Carlos Sanchez, keeps a close eye on Mt. Tungurahua from the seismic monitoring station in Casa del Arbol. The station is located at an altitude of 2,600 meters and is about 1.5 kilometers away from the volcano on an adjacent mountain. It has a radio connection to Baños to alert residents if an evacuation is required.
The monitoring station is unusual in that it is actually a treehouse hanging out over a steep incline at the edge of the mountain.
Carlos would have occasional visitors—usually his family on weekends. He built a swing from a sturdy branch overhanging the canyon to keep his kids amused.
The original swing was tied to a branch and was a simple plank to sit on. No seatbelt or other strap—it was just a swing that arcs out over the canyon. One day a visitor saw them using it and posted a photo online. The result was a tremendous increase in the number of tourists visiting La Casa del Arbol.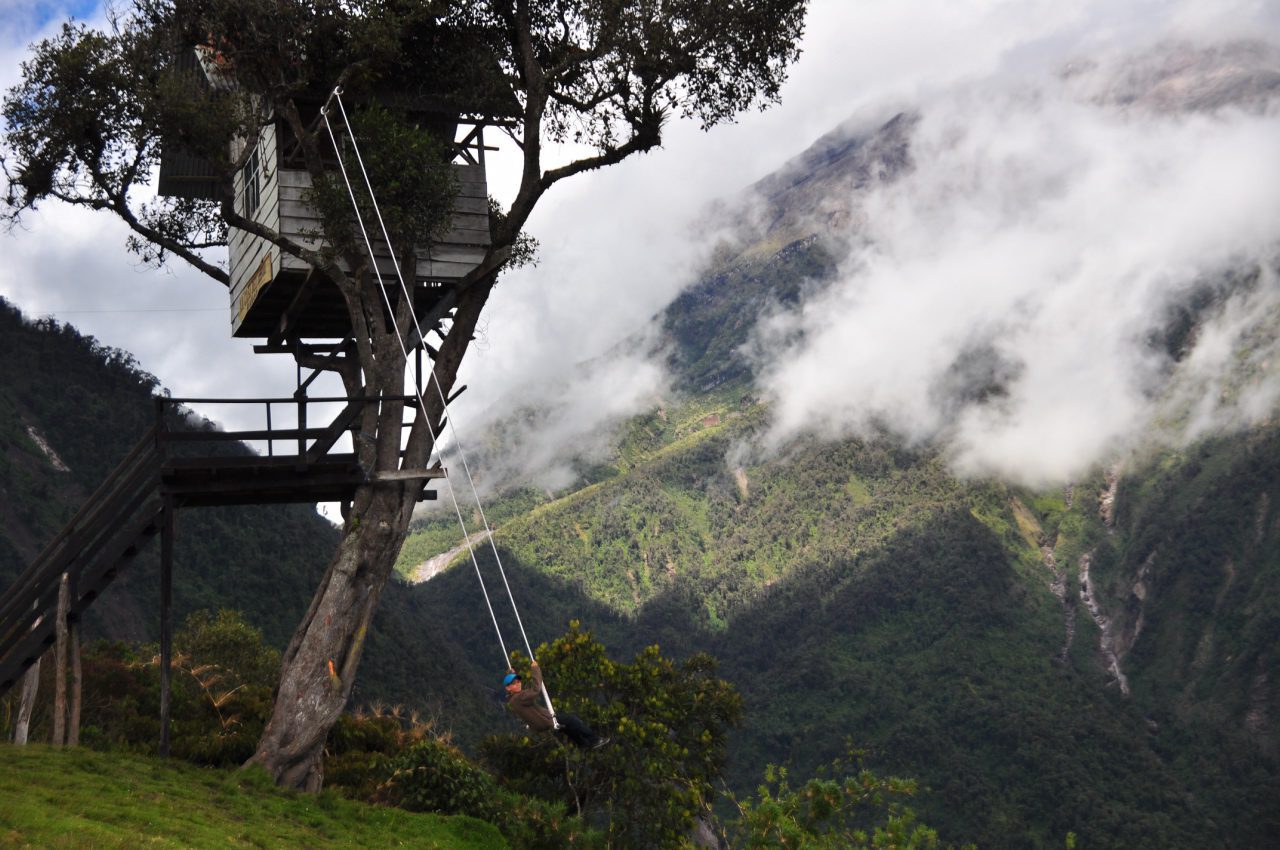 The increased tourism has had ups and downs. Carlos misses the solitude and peace, which gave him the opportunity to pursue his other pastime, bird-watching. Since the influx of tourists, there are fewer birds in the area. On the upside, Carlos can now afford to support his children's and his in-laws' education.
There have also been changes to Casa del Arbor and the surrounding mountain.
As with many other places, an influx of tourists is a double-edged sword. In the past, it would take about three hours to hike up from Baños to the Bellavista Cloud Forest Viewpoint and be pretty much alone with Carlos. These days, you can hike from Baños, take the bus, or join an organized trip from a tour company. You will be one of many at Casa del Arbol, and a lot of the charm and solitude is long gone as you wait in large groups of people in queues for the café and swing.
Sure, safety has been addressed. The original swing used to be completely unattended, but now there are guides to buckle you in and push you as you swing. You can also have your photo taken—for a price. The photos are carefully posed because although the swing seems to hang out over the canyon, it actually hangs over a steep slope, and the correct angle is needed for the full terror-inducing effect to impress friends and family back home.
While numerous similar attractions have sprung up, nothing rivals the exhilarating swing soaring over the majestic canyon at Casa del Arbol. This once-serene location has transformed over the past five years into a veritable swing-riders' paradise. However, Casa del Arbol retains its unparalleled appeal, providing the most stunning vistas, particularly of the pulsating Tungurahua volcano.