Before there was Clint Eastwood, John Wayne or even Gene Autry, there was another screen legend who epitomized the American West: Tom Mix, the original "King of Cowboys."
Arguably the first Western movie star, Mix became one of the most recognizable faces of the newly-minted Hollywood industry, appearing in almost 300 movies between 1910 and 1935. That's a staggering filmography, but still not as many movies as the iconic MGM mascot, Leo the Lion. A master of stunt work and horsemanship, Mix was known for his death-defying feats and his daring rescues of damsels in distress.
Though his movies are either lost or forgotten today, his influence on the Western genre is undeniable. He helped to create the image of the tough, rugged gunslinger who always gets the girl before riding off into the sunset, an archetype that would be copied by countless actors in the years to come.
This is the story of the man behind the legend.
Thomas Hezikiah Mix: portrait of the King Cowboy as a young man
Tom Mix was born Thomas Hezikiah Mix in 1880 in Mix Run, Pennsylvania, a village named after his great-great-grandfather.
He wasn't born into fame and money. His parents, Edwin Elias Mix and Elizabeth Heistand, lived a relatively simple life. Tom's father worked as a coachman for John E. DuBois, a lumber tycoon, so Tom grew up on the DuBois estate. The upbringing would play a huge role in making Tom the man he would eventually become.
A wealthy horse fanatic, DuBois owned a racing stable and hired Tom's father for his expertise in handling equine. Before too long, Edwin became the man trusted with driving the DuBois family coach. This meant that young Tom often got to tag along on coach rides, alongside his gifted father, and this sparked his lifelong love of horses.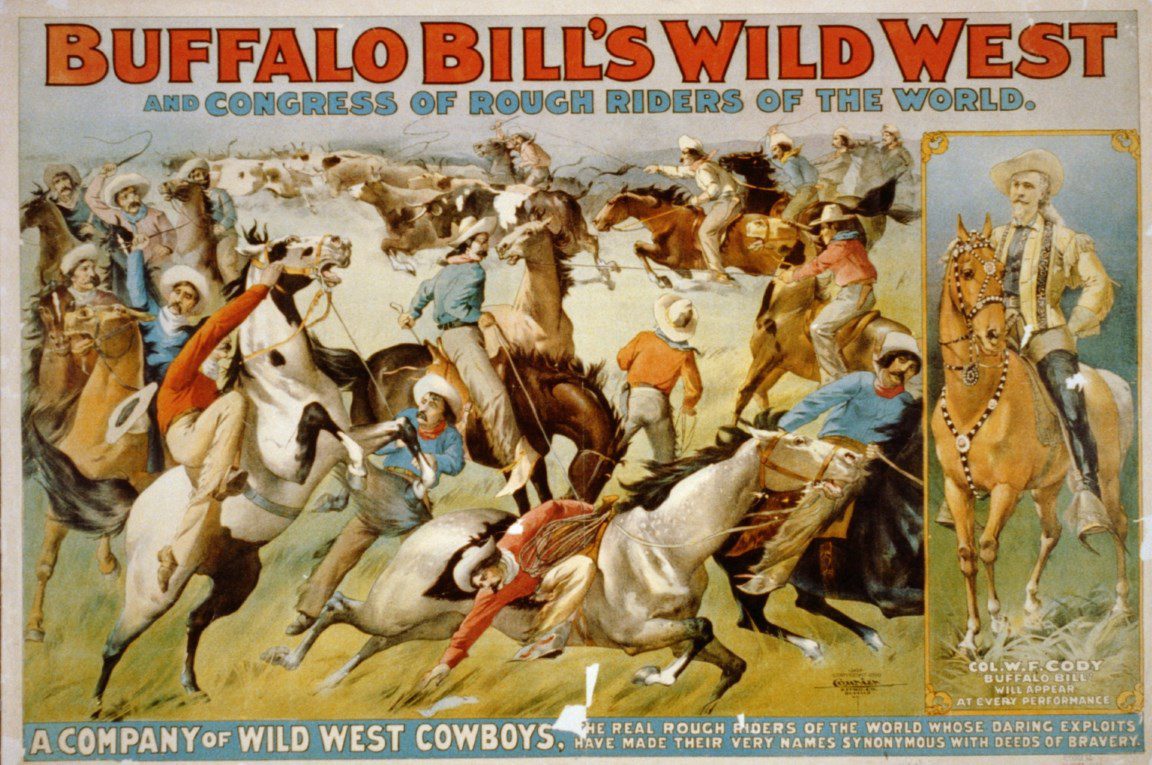 Soon, Tom became infatuated with all things equine. He would even sneak off school to be around the animals as much as possible. The propensity only deepened after Tom saw Buffalo Bill's famous "Wild West Show" in 1890. He became so obsessed with lassoing local livestock—and practicing to be a Texas Ranger—that his neighbors began to complain.
Thomas Edwin Mix: the reluctant soldier
As a teenager, Tom got caught up in the fervor around the Spanish-American War. He signed up to the army in 1898 using an amalgamation of his and his father's name: Thomas Edwin Mix.
Tom's time in the army gave rise to all sorts of wild rumors of gallant service in the Boer War and a stint in the Philippines, but in reality, Mix never saw action or even left the country. If anything, his military career ended in disgrace when he went AWOL in November 1902, so he could start a life with Grace Allen, the first of his five wives, whom he had married a few months before.
Fearing court martial proceedings, Tom and Gracie moved away to Guthrie, Oklahoma. Their marriage didn't last long, but even so, going to Guthrie turned out to be a fateful move for Tom and his career.
Tom Mix: a man of many talents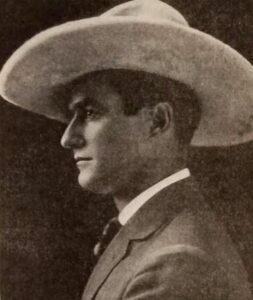 After moving to Guthrie, Tom was persuaded to join the Oklahoma Cavalry Band. It was the first time that Tom dipped his toe into the arts and entertainment business—a world he would quickly come to adore. This became particularly apparent at the St. Louis World's Fair of 1904, during which the handsome young man garnered much admiration from the international crowds, while performing as the drum major for the military band.
Tom's penchant for notoriety, combined with his supreme cowpoke skills, earned him his first big break in the Miller brothers' "101 Ranch Wild West Show." Once upon a time, he was just a wide-eyed boy admiring Buffalo Bill's vaudeville touring company; now, he was an integral part of one, even bigger and more famous. What's more, he was one of the stars: a hard-riding, whip-cracking bronc buster with a flair for publicity.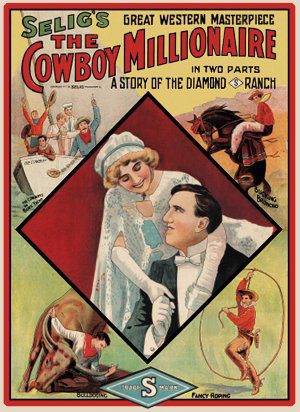 He wasn't just another performer, though: he was the real deal. An exceptionally skilled horseman, Mix was a legitimate rodeo champion, and he would go on to win a number of tournaments, including national riding and roping contests at Prescott, Arizona, and Canon City, Colorado in 1909 and 1910.
Owing to performances such as these, the Selig Polyscope Company got interested in Mix, and hired him to star in their one-reel short, The Cowboy Millionaire. It was the first of a great many movies he would appear in over the next decade.
At first, he alternated between working on the stage and the screen, but in 1913, he went into the movie business full-time. Just one year later, he earned his first feature role, in Colin Campbell's five-reel Western, In the Days of the Thundering Herd.
The rise and rise of Tom Mix, the highest-paid Hollywood actor
Tom's partnership with the Selig motion picture company was quite successful, and it led to over 200 movies—albeit most of them one-reel shorts. However, due to World War I cutting off Selig's foreign market, the company began reducing costs, at the same time as Tom's wage demands kept rising. It was time for the two to part.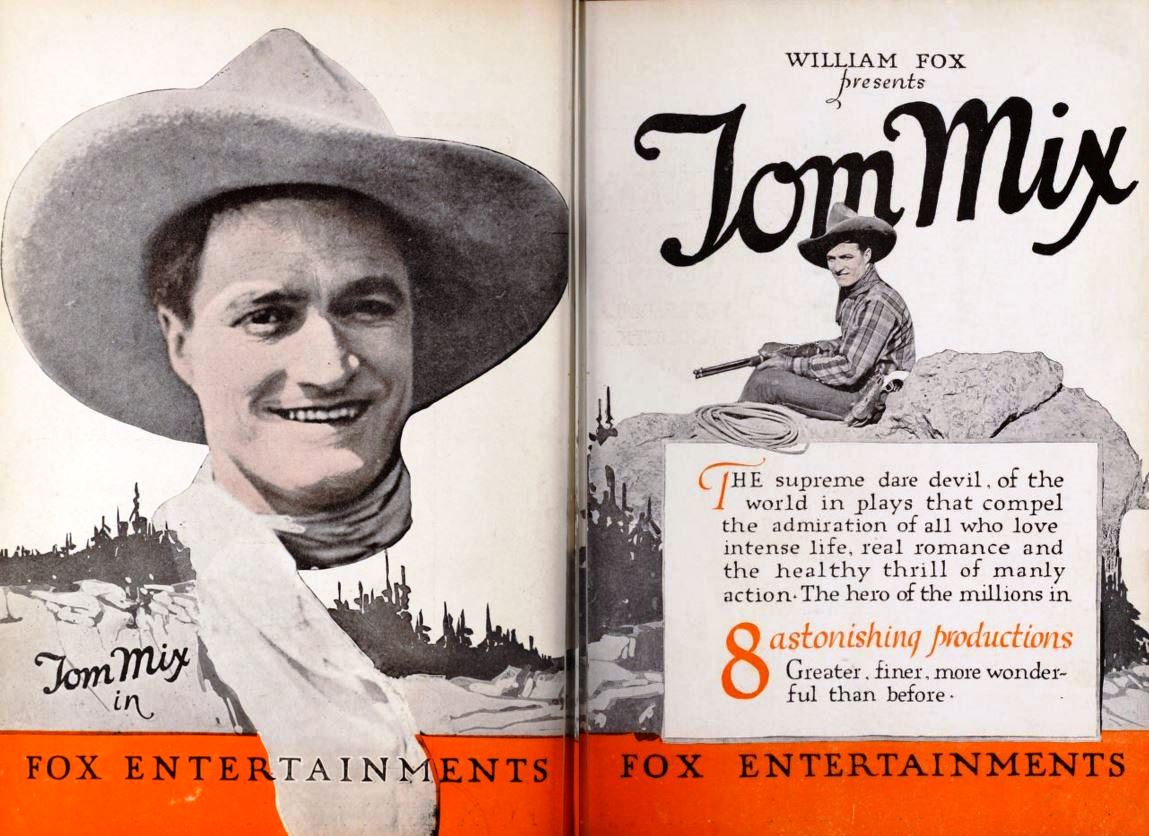 In 1917, with Tom already being a household name, Fox Studios signed him for a $350 weekly salary (about $8,000 today). Working initially as a writer/director and then mostly as an actor, Mix went on to make 85 movies for Fox. Most of these did brilliantly at the box office. As the motion picture industry grew, and the profits rolled into Fox Studios, Tom's wages shot up too—rising to $17,000 per week in the early 1920s (over $350,000 today).
This was a staggering amount of money, but Tom and his third wife, Victoria Forde, did their best to spend it. The actor's profligate ways gained him a well-deserved reputation for flashiness, which was particularly obvious in his fashion. Over the years, his outfits became increasingly flamboyant. His ten-gallon hat—which we tend to associate with the Old West and John Wayne—is actually one of Tom's many legacies, and certainly his most lasting one.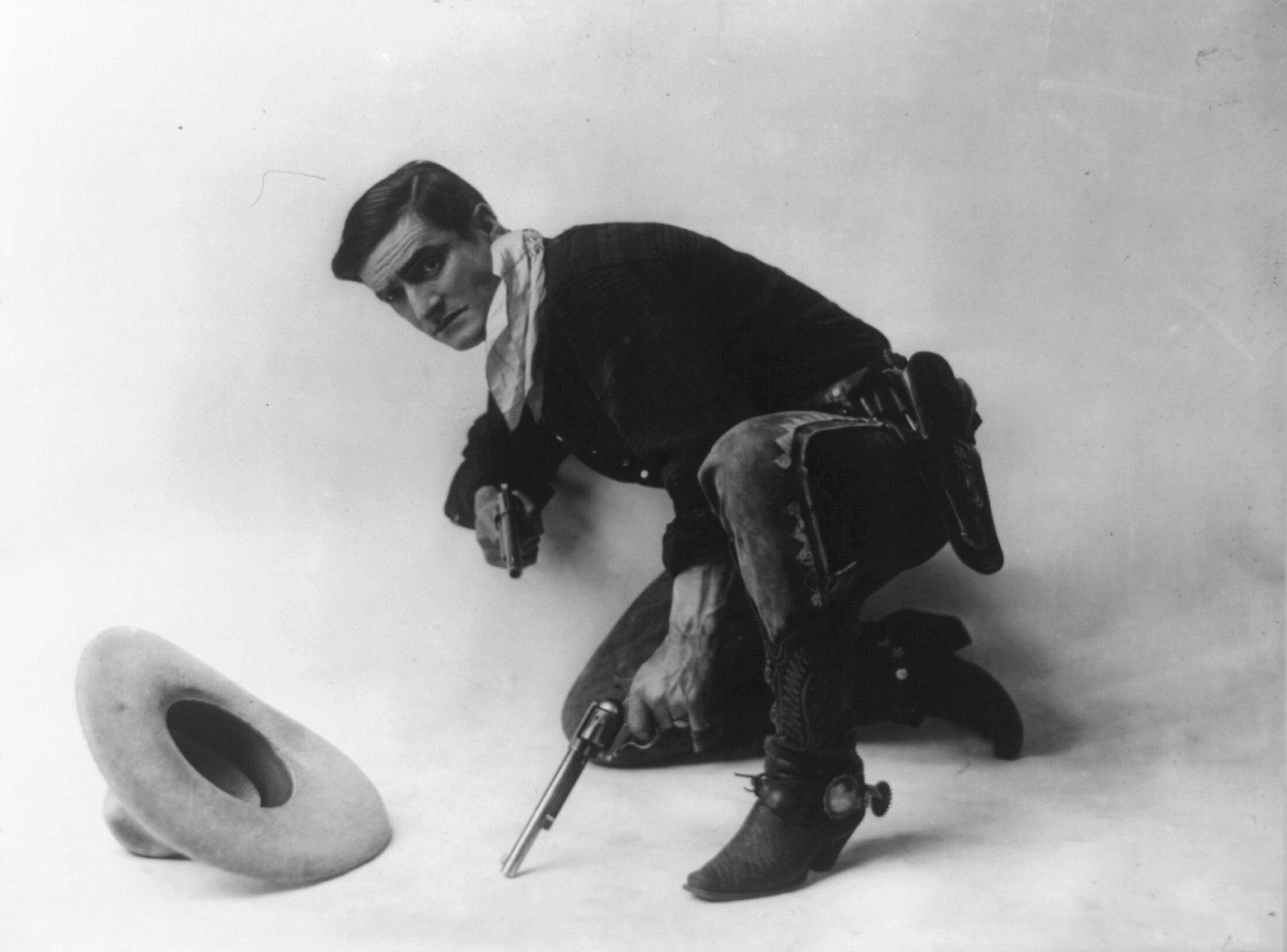 Speaking of Wayne, you know who got him his first job on set? Tom Mix, of course. It was as a prop boy and an extra on the movie set of Three Jumps Ahead, one of the two Mix movies directed by none other than John Ford. Ford would later go on to direct Wayne in a dozen Westerns, including such classics of the genre as Stagecoach and The Searchers.
The fabulous Tom Mix, the original stuntman
With Fox, Mix reached the apex of his screen career. His stature was such that the studio built a special lot for him, covering 12 acres of ground near Edendale, California. The shooting set was appropriately named Mixville, and Tom was considered the little town's undisputed king. In The Fabulous Tom Mix, actress Olive Stokes—Tom's third wife—provides a vivid description of Mixville:
Almost everything pertaining to the Old West could be found tucked away somewhere in this unique little settlement; indeed, the vast lot was a miniature West in itself. There was a complete frontier town, with a dusty street, hitching rails, a saloon, jail, bank, doctor's office, surveyor's office, and the simple frame houses typical of the early Western era. Only the signs on the buildings were changed from picture to picture, and some rearrangement of the furnishings.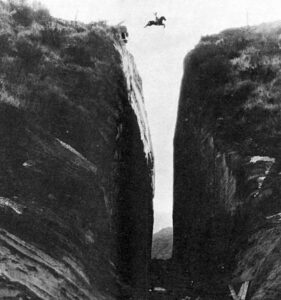 Unfortunately, many of the movies shot at Mixville have been lost, and with them all footage of Tom's daring stunts. Stokes describes several in her book, and some of them sound almost too spectacular to be believed. In the opening chapter, for example, she recounts how once—at the very beginning of his career—the unarmed Mix killed a wild wolf with an old chair!
He was allegedly unflustered when the beast "leaped in ravenous rush" toward him, stepping deftly to one side "like a matador eluding a raging bull." Then, he hit the wolf three times, while "carefully keeping his back to the camera as he had been instructed."
"Cut!" shouted the director cheerfully. "Great job, great! They've never seen anything like this. I'll make history with this picture. A real wolf!" You'd think that afterward Mix would get some rest, but no, this was only one of "several harrowing scenes" Tom shot—on the very same day!
Going off into the sunset
The introduction of sound movies in the late 1920s resulted in Tom Mix leaving Fox for FBO, which was absorbed by RKO soon after. Mix made just five movies for FBO, all of them silent Westerns. None of them did well at the box office, and RKO soon gave up on further efforts to develop him as a star. He left the studio in 1929.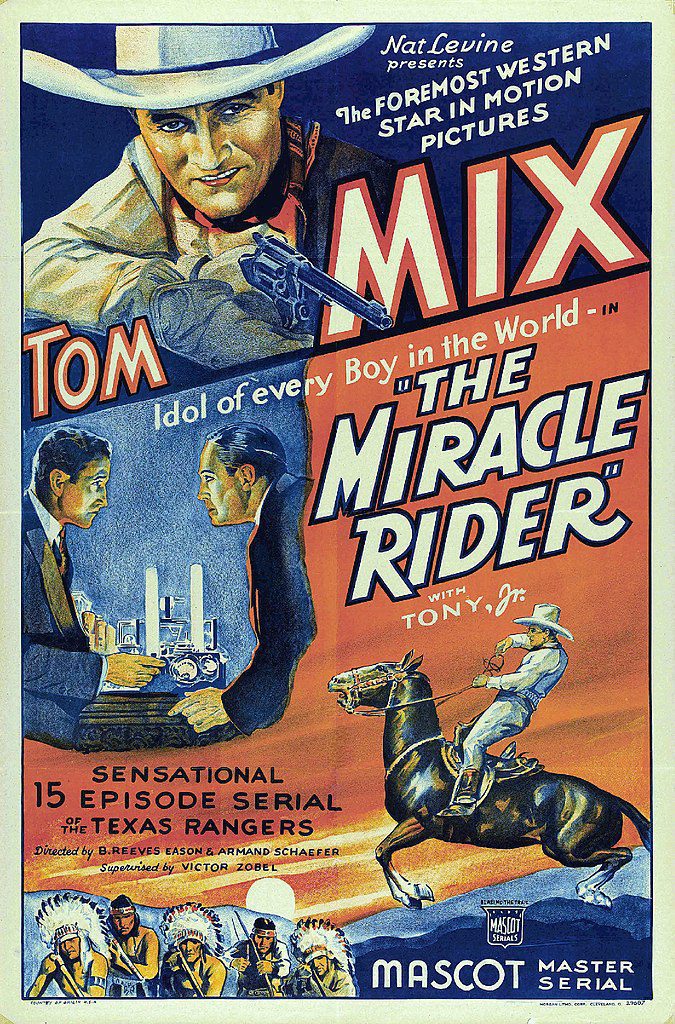 A period of unemployment followed, and Mix decided to return to the rodeo circuit to earn a living. At the end of 1931, he received an offer from Universal Pictures that persuaded him to return to film work. With Universal, Mix made a total of 10 movies, all of them in 1932, and all of them sound features. Among these were The Rider of Death Valley and Destry Rides Again, which would prove to be two of his most popular movies.
During the shooting of The Fourth Horseman, Tom Mix's horse Tony—who was a famous movie star in his own right—stumbled on a steep embankment and fell on top of the actor, injuring both. Their bodies old and broken, the two called it quits shortly afterward. Unlike Tony, however, Tom returned once again to the screen in 1935, to star in The Miracle Rider, a 15-episode sound Mascot Pictures serial. It was a major box office hit. It was also Mix's final screen appearance.
The death of a daredevil and the Tom Mix Museum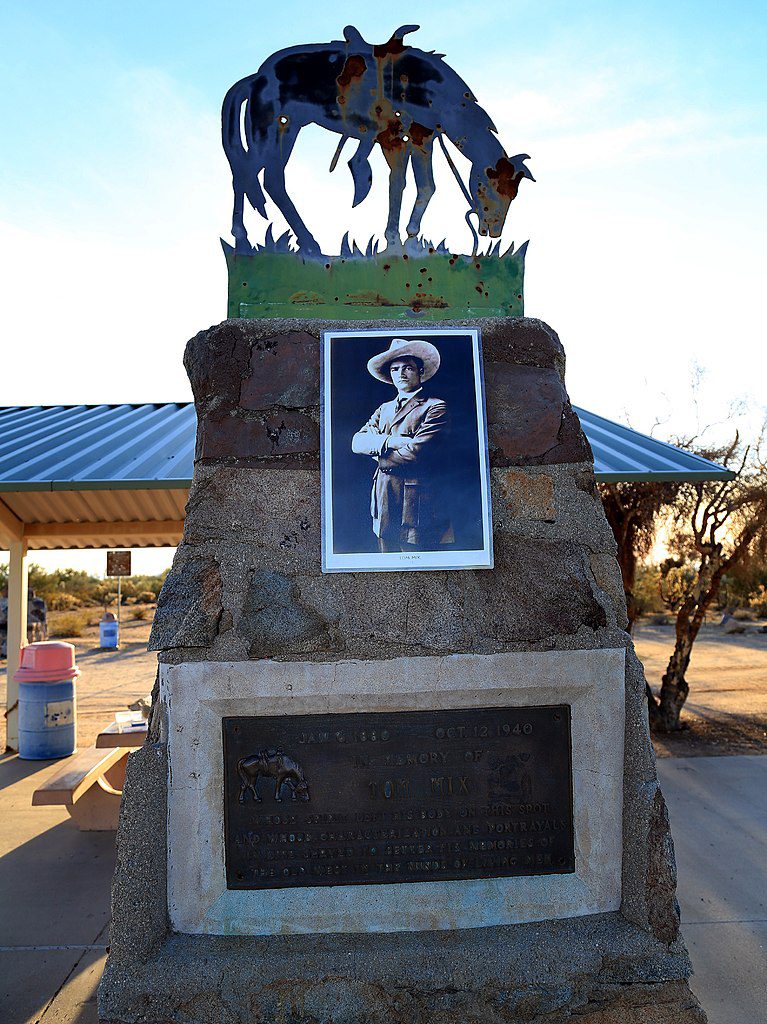 Tom Mix died on October 12, 1940. It was an end befitting a man famed for his stunts and recklessness.
He was driving at high speeds, heading north, back from Arizona. He failed to notice warnings of a broken bridge. Going too fast to stop in time, he careered off the road into what's now called "Tom Mix wash." A heavy metal suitcase, rumored to be full of cash, hit him in the back of the head. It broke his neck and killed him instantly. It was a sad and sudden end for one of Hollywood's original stars.
After the crash, a monument was erected at the site of the accident. It is an iron statue of a riderless Tony, who—as fate would have it—died two years after his master, exactly, to the day! The inscription reads: "In memory of Tom Mix, whose spirit left his body on this spot and whose characterization and portrayals in life served to better fix memories of the old West in the minds of living men."
Tom's legacy lives on, in many ways. The Oklahoma Historical Society has done great work to preserve it, with a museum dedicated to his memory. It houses some of his original costumes, as well as movie posters and other memorabilia, giving fans of Tom the chance to get closer to their hero and new generations—the chance to learn about this true pioneer of the screen.