You're familiar with Thanksgiving and Independence Day, but what is Juneteenth?
June 19th (coined "Juneteenth"), arguably one of the most significant yet lesser-known commemoration days, marks the ending of slavery in the United States.
After four years of conflict and violence, the American Civil War finally ended in 1865. Victory came to the Union—the supporting northern states characterized by progressive industrialization and opposition to slave labor. Defeated was the Confederacy, consisting of southern states with long-standing support of enslaved people for the production of commercial crops, also known as cash crops, such as cotton.
Union leader and US President Abraham Lincoln affirmed the freedom of slaves by enacting the Emancipation Proclamation on January 1, 1863 (which had been issued the previous September). The Proclamation declared that all enslaved people in Confederate states "shall be then, thenceforward, and forever free." However, while this notion signaled great change, in reality, it would be another two and a half years until the Emancipation Proclamation reached every single US state.
Texas and Juneteenth
Texas had managed to be exempt from the Emancipation Proclamation during the American Civil War for various reasons. As well as being the most geographically remote Confederate state, it experienced very little fighting. This meant that there were few Union troops in Texas, which is how it became the very last state to have the Emancipation Proclamation enforced on June 19, 1865.
On this date—two months after General Robert E. Lee admitted the Confederacy's defeat—US Major General Gordon Granger and 1,800 Union troops arrived in Texas to announce General Order, Number 3: "The people of Texas are informed that, in accordance with a proclamation from the Executive of the United States, all slaves are free."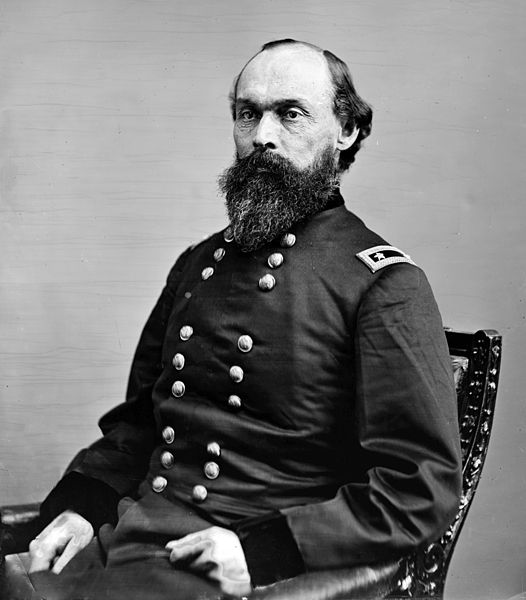 News of the order spread across Texas, with formerly enslaved people celebrating their newfound freedom on a day that has come to be known as "Juneteenth."
True freedom at last?
It's important to note that the Emancipation Proclamation applied neither to slaves in former Confederate states that had become Union-held during the Civil War nor slaves in border states. They became free six months after Juneteenth, on December 18, 1865, through the declaration of the Thirteenth Amendment, which declared the formal abolition of slavery in the United States.
In theory, the Emancipation Proclamation meant that all 250,000 slaves in Texas—and those in other Confederate states—gained instant freedom. Former slaves were now hired labor, and masters became employers, as outlined in General Order, Number 3: "The freedmen are advised to remain quietly at their present homes and work for wages."
However, freedom did not come instantly to all of the slaves: many had actually been enslaved in other states, but during the Civil War, their slave owners forced them to relocate to the safe haven of Texas due to fears about the ever-approaching Union troops. Ultimately, it was the slave owner's responsibility to tell his slaves about their newfound freedom following General Granger's declaration of the Emancipation Proclamation—news that many held off until after the harvest season in order to maximize yield and profits. Additionally, with the support of political figures such as the ex-Confederate Mayor of Galveston, some freedmen were forced to return to work.
It's also important to remember that the Jim Crow laws were introduced in the South after the American Civil War. These laws enforced racial segregation (the separation and different treatment of African-Americans by white Americans), which meant that African-Americans' personal freedoms continued to be restricted for many years to come.
Celebrations: 1865 to today
The declaration of the Emancipation Proclamation led to state-wide celebrations among freed Black men and women. The first organized celebration took place the following year, on June 19, 1866 (with some celebrations also taking place on January 1 and 4).
The reality of racial segregation meant that African-Americans could not celebrate Juneteenth in public places, so in response, groups across different cities pooled their money together to purchase pieces of land. One such plot of land, bought for $800 in Houston, Texas, in 1872, is now known as Emancipation Park. This historically significant land was the only park made available to African-Americans during the Jim Crow era.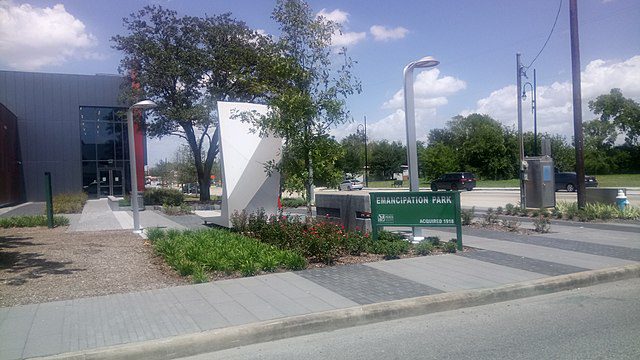 A key element of Juneteenth celebrations were political rallies aimed at encouraging and instructing freedmen how to vote. Celebrations also involved religious sermons, readings of the Emancipation Proclamation, food, and games, with freed men and women dressing up in the best clothes they owned. Some former slaves made a pilgrimage to Galveston, Texas, where General Granger had read out the Emancipation Proclamation in 1865. Today, celebrations have remained similar, with the addition of activities such as picnics, family gatherings, contests, and cookouts featuring red foods and drinks as a symbol of resilience.
Read more: The Proto-Indo-Europeans: The Lost Culture Connecting Europe to India
Over the years, Juneteenth celebrations were at the risk of being discontinued: Jim Crow laws, socioeconomic decline, World War II, and even the civil rights movements of the 1950s and 1960s initially hindered Juneteenth. However, the Great Migration (the term coined for the mass movement of African-Americans from southern to northern states between 1916 and 1970) led to Juneteenth gaining recognition across the US.
Texas: Last to enforce, first to adopt
Despite Texas being the last Confederate state to have the Emancipation Proclamation enforced, in 1979, it became the first state to officially recognize Juneteenth (after all, the celebrations did originate in and were most associated with Texas). All but four US states have followed suit since then, with urges for Juneteenth to become a national holiday reaching US Congress.
While it may not be as well-known as other celebratory days in the US, Juneteenth is certainly a day that deserves more acknowledgment—and its significance is timely now more than ever.