We all have childhood memories of movies and cartoons showing an in-love couple heading off into a darkened tunnel-of-Love in a small boat with a heart-shaped backrest. Just how it turned out depended on whether it was a romance or horror movie.
The Tunnel of Love Ukraine
If you live near Klevan in the Ukraine or can visit, there is a real Tunnel of Love, and you don't need a boat. Thank the Cold War and the Soviets.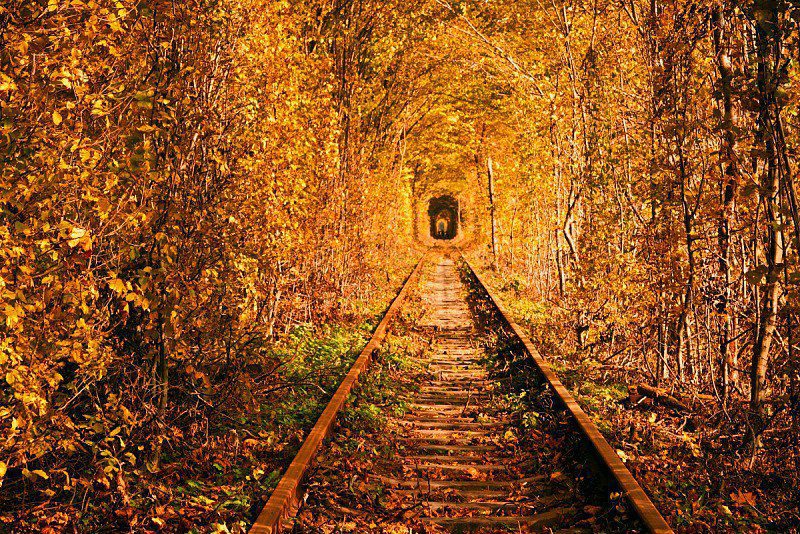 Read More: The amazing owl cabins of Bordeaux where you can stay for free
The Tunnel of Love is an archway of birch trees on a 7-kilometre long working railway line between Klevan and Orzhiv, with the railway line running up the middle. You need to be careful when a train passes.  In 2015, a Japanese tourist was hit by a train and fractured her hip. Officials did say the accident was an unfortunate freak accident. However, you do need to be careful and remember it is a working railway.
Why was it built?
The line is there because of a secret Soviet-era military base near Orzhiv which received supplies via the rail line.  It isn't officially known whether the base is still used by the Ukrainians, but the Soviets concealed the line by planting birch trees next to it and they are still there.  Today the railway is used by the Odek plywood factory in Orzhiv.  The trains supplying the factory with raw trees and taking the finished plywood to Klevan have the beneficial side-effect of keeping the trees and unwary tourists neatly trimmed.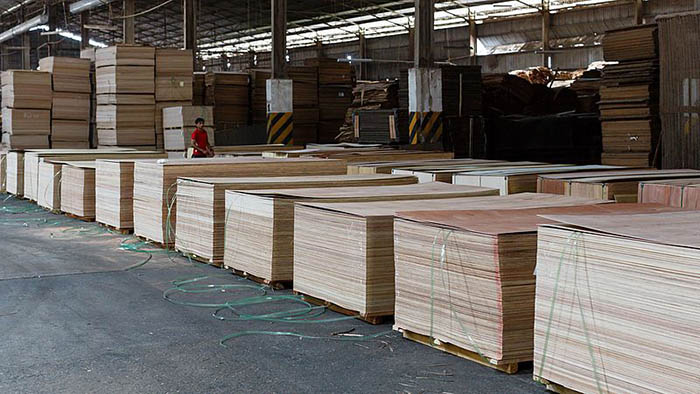 The Ukrainian Tunnel of Love is really very pretty indeed and well worth the visit.  When the birch trees are in full leaf, it is a serene and peaceful arched avenue of greenness, with the sunlight sneaking through the leaves and dappling the ground. The only downside could be the hordes of tourists disturbing the peace as they wait for the train so they can take a photo.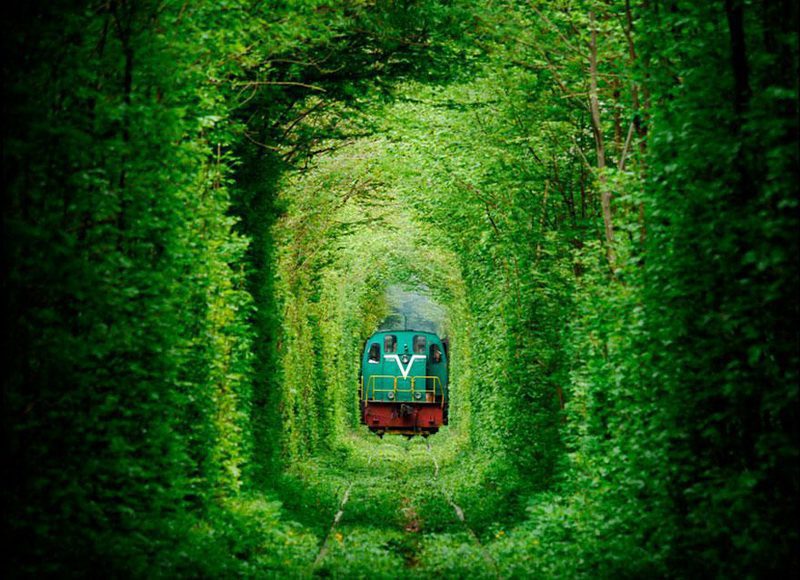 Over the years, the tunnel has gradually gained a reputation as the place to have your wedding photographs taken and love-struck couples often stroll hand-in-hand down the leafy boulevard.
Will the Tunnel of Love survive?
Read More: Rainbow village is a huge hit after slum makeover
Will it last? The Tunnel of Love has no official recognition or protection, but when employees from the Odek factory cut a few trees down in 2013 to help the train pass through, there was a massive outcry.  Not a single tree has been touched since.
As long as there is an Odek plywood factory, the railway line will be needed, ensuring that the trees will continue to be neatly trimmed.  As to the secret base, we aren't supposed to know it's there, though you can still find it on Google Earth.