How a smoking, beer-drinking bear inspired an army
There is a bronze statue of a bear in Scotland, right in the heart of Edinburgh, and another of the same bear in Krakow, Poland. So, who was this bear, and why does he have a memorial in both of these countries?
The bear in question is named Wojtek (pronounced voy-tek), and people remember him because he has quite a story. Today we'll tell you how this magnificent ursine started as a Syrian orphan, became a Polish soldier, a Polish war hero, and then finally retired in Scotland.
No, we're not kidding!
Released from the Gulag, some soldiers began a trip to Egypt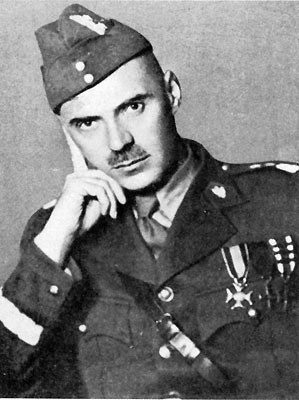 Our story begins at the start of World War II and the simultaneous invasion of Poland by both the Soviet Union and Nazi Germany. 200 thousand Polish soldiers would be the first exiled to the gulags in distant Siberia. They would have languished in Siberia for a very long time were it not for one thing.
In 1941 Germany had decided to invade the Soviet Union as well.
Stalin decided that he might have been a bit hasty in his decision to invade Poland, So he quickly re-established diplomatic relations, releasing the Polish soldiers under the lead of General Władysław Anders. Thus, the 'Anders Army' was formed.
Ander's Army began a long journey to the Middle East. The intention was to relocate to Europe and swell the ranks of the Allied forces.
The Polish army would find a new ally of their own along the way.
A boy with a bear in a bag
In the mountains of Iran, some civilians traveling with Ander's army met a group of local boys. One of them had something fuzzy in his bag.
It was a Syrian brown bear cub.
The little fellow was weak from hunger and had been orphaned by his parents. The civilians had an idea.
Why not give the orphaned cub to one of the ranking officers as a gift?
They haggled a bit with the boy and promptly purchased the bear in exchange for a Swiss Army knife, a tin of beef,  a handful of Persian coins, and a piece of chocolate. They named him Wojtek the bear, Polish for 'Smiling Warrior.' A woman named Irena Borkiewicz began nursing the young bear back to health, feeding him condensed milk from a discarded vodka bottle.
A gift for a general who didn't want it, so the Polish soldiers took care of the bear cub. Dragging him around and rewarding him.
Little Wojtek enlists in the fight against the Axis powers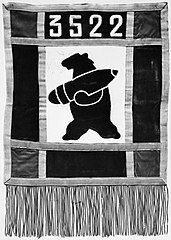 The bear cub grew stronger and was eventually given to an officer, who didn't want the responsibility for Wojtek the bear. So, he gave Wojtek to a group of his men. The bear named Wojtek quickly became popular around the camp, and pretty soon, the 22nd Artillery Supply Company of the Polish II Corps had a new official mascot, Private Wojtek.
Feeding the bear was a simple enough matter. The soldiers gave him a military service book and soldier's wages of double rations instead of coins. Duly conscripted, Private Wojtek began his tour of duty with the Polish army.
Having been raised by humans, Wojtek had little trouble adjusting to the rigors of military life. He had, however, a penchant for mischief.  Small pranks ensued, such as stealing clothes from clotheslines. He also liked to chase oranges which the soldiers would throw to practice using grenades. He didn't like to sleep alone. So, Wojtek would often sneak into tents and climb into bed with other soldiers.
Over time, Wojek grew, and so did his antics. On Christmas Eve of 1942, one story has it that the Poles went to prepare a traditional Christmas dinner. They found that the soldier bear had gotten into the food stores before them for a feast of his own. The bear also liked water and had learned to turn on the showers to cool himself off, which was a bit of a problem because the water was rationed.
The last habit turned out to be an advantage for the soldiers, however. When they were in Gaza, a man who had snuck into the camp with the intent of stealing ammunition was caught. The Polish forces found him in the showers, screaming in terror because he thought the bear had cornered him.
Wojtek the soldier bear had never hurt anyone, but, of course, the man didn't know that.
The soldiers taught the bear tricks, keeping Wojtek in the cab of trucks to guard them. They taught him how to salute, as well. One of his favorite activities was wrestling; though he always won, no one ever got hurt. To everyone's delight, Wojtek would pin down his opponent and pretend to bite him, and then the match was over.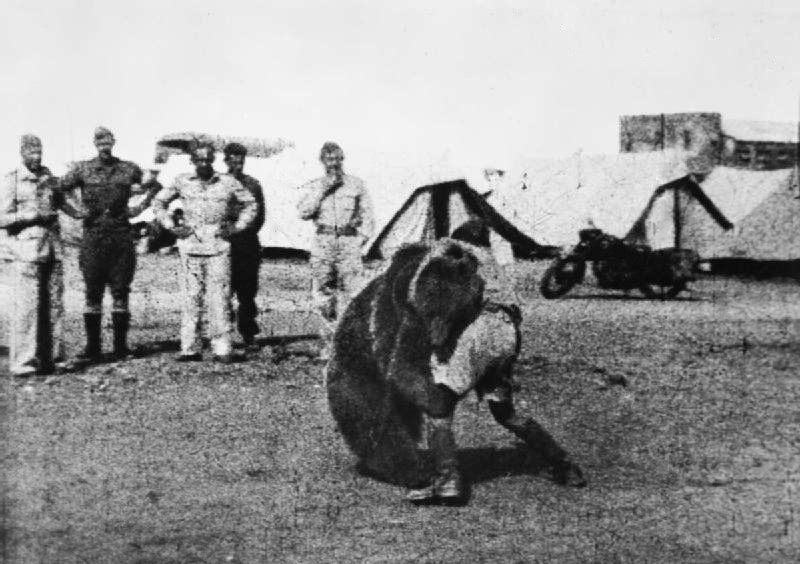 The soldier bear develops bad habits
Wojtek also developed a few bad habits, such as drinking beer (looking forlornly in the bottle when it was empty) and smoking cigarettes. Though with the latter, he would puff once, then eat the cigarette. (Fortunately, unlike Pablo Escobear, he never tried any cocaine.)
The soldiers had taught the bear a little 'hazing' trick, where a now seven-foot Wojtek would grab a new recruit and hold him up by his legs so that they thought he would eat them.  Everyone loved the bear, but Ander's Army couldn't stay in the Middle East forever. Under British command, they were ordered to board a ship and set off for Italy. While a very surprised British officer was reluctant to let Wojtek on board, he quickly relented.
After all, technically, Wojtek was a soldier!
The Battle of Monte Cassino
Ander's army had been ordered to relocate close to a monastery named Monte Cassino, currently held by the Germans. It was well-fortified. So, they would require many munitions to breach the fortifications. Though initial shelling frightened the bear (he quickly climbed a tree), the troops could coax him down, and one even set him a task.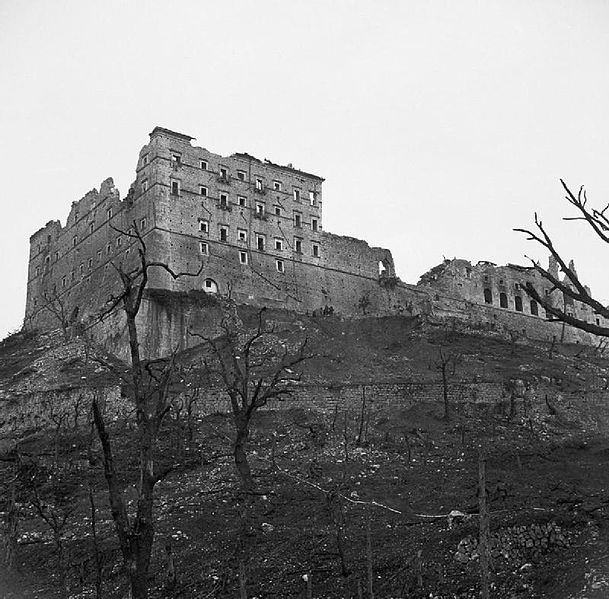 According to one account, an exhausted soldier told Wojtek to pick up a box of shells. So, the bear stood up on his hind legs and went to get the crate. Everyone was so amazed that soon they were loading him up like a pack mule with artillery shells (though some say it was just spent casings). Wojtek would travel with the other soldiers, delivering munitions to the front line. He was an inspiration to the troops. Wojtek's story began to spread.
Wojtek quickly adapted, and the sight of him inspired all. A sniper, realizing that Wojtek was the 22's mascot, attempted to shoot him but, thankfully, could not wound the bear.
The War ends and Wojtek goes home… to Scotland
With the battle of Monte Cassino won, the Axis powers were defeated, but the Polish exiles did not have a happy ending. The Yalta Conference concluded that Stalin would keep his hold on Poland. Ander's army disbanded officially when they were in Camp Winfield, inside the Scottish borders. General Anders would spend the rest of his life in exile. As for his men, there was a push for the Polish troops to leave Scotland. This created a problem for Wojtek.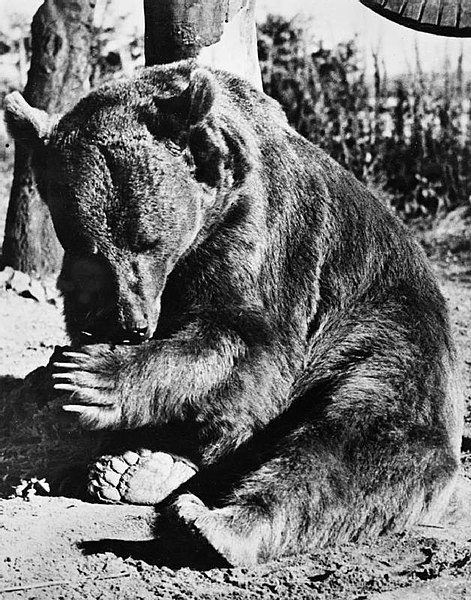 Who would take care of the gallant bear?
As it turned out, a British soldier who had met Wojtek in Palestine was able to secure him a new home in Edinburgh Zoo. Here, he would spend the last of his days as the most popular and beloved attraction there.
Wojtek died in 1962, long before Poland became an independent state. In his remaining years, his fellow soldiers never forgot him. They visited him frequently, and though his time in isolation made him less friendly, he never harmed a soul.
Apparently, he never forgot his fellow soldiers, either.
They say that anytime Wojtek heard someone speaking in the Polish language, the bear would take notice, rise up on his hind legs, and salute.