The Tree Man, Bangladeshi Abul Bajandar, is rejoicing after surgical treatment for the extremely rare Epidermodysplasia verruciformis disease. The pioneering surgery has resulted in Abul Bajandar regaining the use of his hands and feet.
The successful treatment has allowed the 27-year-old former rickshaw driver to hold his three-year-old daughter, Tahira, for the first time. Abul is elated at the extraordinary results stating:  "Now I feel so much better. I can hold my daughter in my lap and play with her. I can't wait to go back home."
The tree man disease is the colloquial term for Epidermodysplasia verruciformis or Lewandowsky–Lutz dysplasia, an extremely rare genetic skin disorder. Symptoms of the disease include eruptions of warts and horn-like lesions across the body. There are only three people in the world currently known to be suffering from the condition.
The tree man phenomenon gained international notoriety in 2008 when a documentary featuring Indonesian Dede Koswara was aired by Discovery Channel. The documentary makers flew American dermatology specialist Dr. Anthony Gaspari from the University of Maryland to meet Dede.
Dede Koswara is commonly thought of as the 'original' tree man, and further documentaries have since followed.
Dede's condition remained untreated for 20 years after a cut received when he was 15 years old became infected.
Unlike Abul Bajandar, Dede's wife left him and his two children. Dede, also known as the Tree Man of Java, lost his job, plunging the family into poverty. Desperate, Dede appeared in a local freak show to earn money for his family.
Dede Koswara finally succumbed to the disease at Hasan Sadikin hospital in Badung, Indonesia, on the morning of January 30. Dede Koswara, the original tree man,  was only 42 when he died.
For Abul Bajandar, the first signs of the disease appeared when he was 16 years old before he met his wife, Halima.
At the outset, Abul dismissed warts covering his hands and feet as harmless. Taking matters into his own hands, he attempted to cut the warts off himself. This was excruciatingly painful for Abul. Attempts with herbal medicine were also unsuccessful.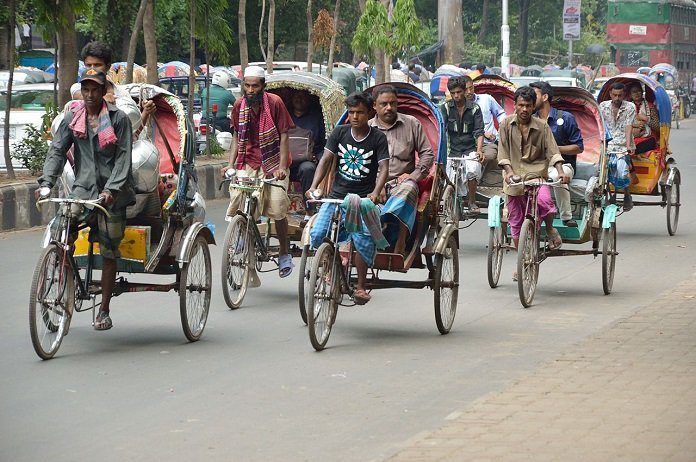 Abul's condition worsened over the following years forcing him to stop his work as a rickshaw driver. Despite this, Halima remained loyal to Abul, and the young couple married contrary to her parent's wishes.
Traveling to India seeking specialist care failed. The family could not afford the cost of multiple surgeries.
Read more: Anti manspreading chair ticks the box for innovation
Finally, Abul's fortunes began to change when media exposure highlighted his plight worldwide. The resulting publicity prompted well-wishers to send donations to help with the cost of treatment.
More good news soon followed. Bangladeshi Health minister, Mohammad Nasim, announced that Abul's treatment costs for the tree man disease would be funded by the Bangladeshi government.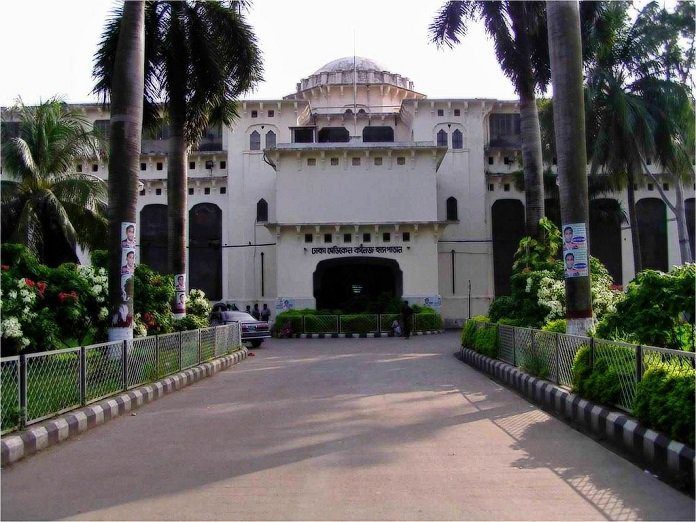 During Abul Bajandar's treatment, his family from Khulna in Southern Bangladesh had to move 300km north to the capital Dhaka. The Bajandars stayed together at Dhaka Medical College whilst Abul underwent several surgeries.
The first of 16 planned operations began in February 2016. Surgery was delayed until it was confirmed the tree man growths were non-cancerous.  Nearly a year later, a staggering 5kg of tree man growths has now been removed from Abul's hands and feet. The young father recognizes he still has a long road to recovery, saying: "I was so worried about raising my daughter" and "I hope the curse won't return again."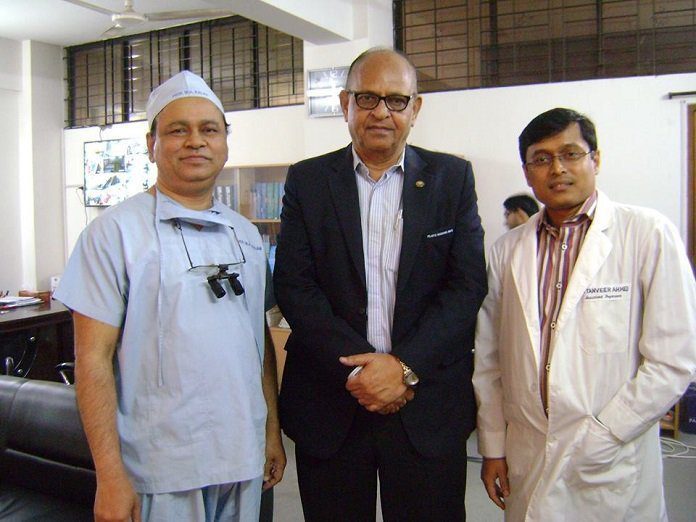 The medical team was led by renowned burns specialist, and plastic surgeon Dr. Samanta Lal Sen. Dr. Sen is currently Chief Coordinator of all Burn projects in Bangladesh, based at Dhaka Medical College. Dr. Sen said: "The hands and feet are now almost fine. He will be discharged within the next 30 days after a few minor surgeries to perfect the shape of his hands." Dr Sen added that if the warts don't grow back, he'll be the first person to recover from the disease.
Read more: Walking Corpse Syndrome: Walking Dead Comes to Life
The future now looks a lot brighter for the Bajandar family. Abul Bajandar plans on using the donations he received to set up his own business when he gets the all-clear to return to work.