Professor Emma Cayley has a few strings to her bow. The accomplished academic is Professor of Medieval French at the University of Exeter. Alongside her academic duties Ms. Cayley also runs her upcycling business, Devon Rescue Dolls, artisans of the Bratz doll makeunder.
Professor Cayley got the idea for her business when her own daughters started playing with dolls. She soon discovered that she was uncomfortable with the image and message being promoted by typical dolls from the big manufacturers. What it also highlighted was that there was a gap in the market for a more wholesome and age-appropriate product.
Having identified her market the Devon mom struck on the idea of giving existing dolls a wholesome transformation or make-under.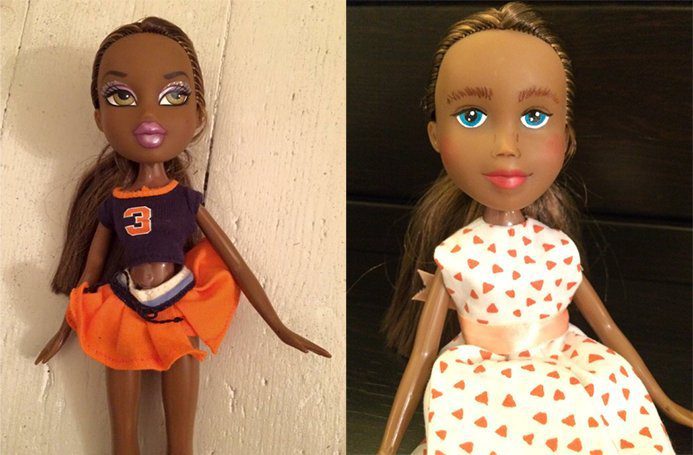 Rescuing previously used dolls from a variety of sources they undergo a process that takes them back to their original pre-decorated state.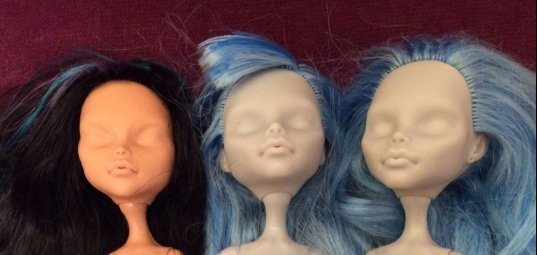 This fresh approach to a problem that has failed to be addressed by big doll manufacturers has won Professor Cayley widespread praise and admiration from as far away as Hollywood. Actress Zooey Deschanel has brought the story to the attention of her own legion of followers via the website she co-owns called Hello Giggles.
It doesn't stop there though as the company also run what they describe as Hacktivist Make-Under Workshops. These workshops are run to teach people all the techniques and tricks on how to transform their own dolls.
If you love the product but don't want to make your own you can buy transformed dolls via the Devon Rescue Dolls Etsy shop.
Devon Rescue Dolls aren't the only people rescuing Bratz Dolls. A Tasmanian mother, Sonia Singh, began her own Bratz doll makeover crusade in 2015. Sonia runs Tree Change Dolls and like Devon Rescue Dolls also has an Etsy shop.
When Sonia published pictures of her Bratz doll makeunder's the photo's went viral. Demand for her custom creations is so high that she has to release the dolls in batches and they quickly sell out.
In a twist of fate, whilst both of these makeover businesses are thriving, the makers of Bratz dolls, MGA, have announced they are discontinuing the product.