Most meteorites are gigantic hunks of metal, generally spherical in shape, which leave immense craters when landing due to the force of their impact. But what if its surface were flat instead of curved? Might this chunk of rock skip across the Earth's atmosphere like a stone across the water? Would this slow the velocity of its impact enough to let it land easily, causing no crater?
The Largest Meteorite
That is the speculation surrounding the Hoba meteorite, which was found in central Namibia, a country on Africa's southwest coast. It was discovered on a farm called Hoba West, giving the massive chunk of iron its name. The farm is near Grootfontein, where a farmer, Hermanus Brit, struck a rock with his plow as his ox pulled it across a field in 1920. As he tried to excavate and remove it, he found no ordinary field stone.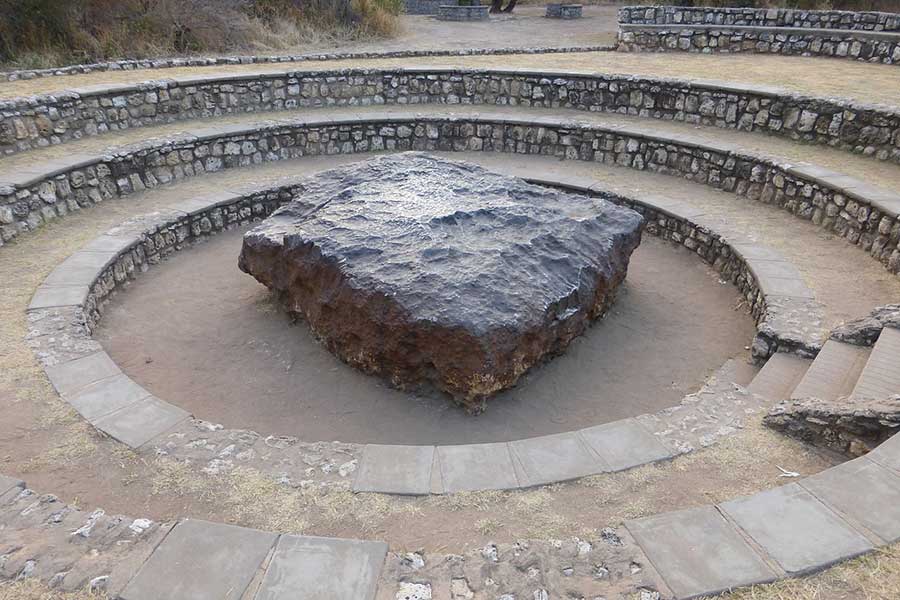 Hoba is a tablet-shaped chunk of iron, flat on the top and bottom, approximately three meters square and one meter deep (9' x 9' x 3'). It weighs in at an amazing 66 tons and is composed of 84% iron and 15% nickel making it the largest meteorite ever found as a single piece. Hoba arrived on earth approximately 80,000 years ago, and scientists have dated it to be between 200 and 400 million years old.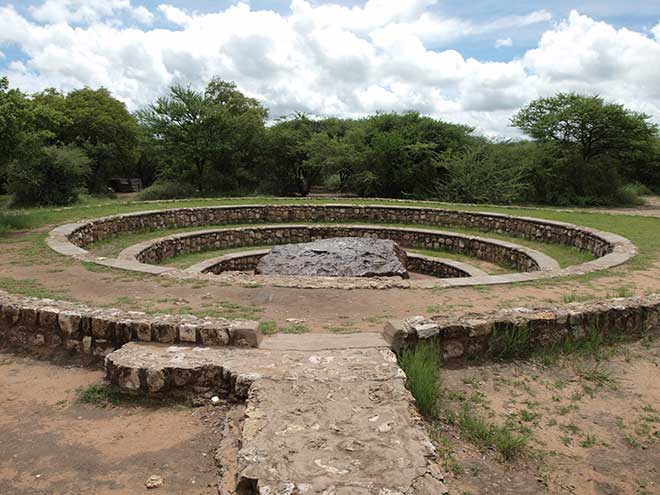 In 1954, New York City's American Museum of Natural History wanted to purchase the meteorite but could find no way to move the massive artifact. To control vandalism, the meteorite was declared a National Monument in 1955. Later, in 1987, the owner of Hoba West farm donated the meteorite and the site where it lies to Namibia. The government opened a tourist center, improved the site with easy access to Hoba, and added a garden and picnic area.
Read More: The Ultimate Guide To A Viking Wedding
If you ever have a chance to visit Hoba, respect the site but do stand on the meteorite, gaze up, and try to imagine the immense distance it has traveled and what amazing things it passed on its journey.