From a very young age, Maria Rasputin, daughter of the infamous "mad monk" Grigori Rasputin, has had a life that's been all but ordinary. She was born into a family of peasants and raised by royal governesses, only to end up living a fugitive life after her father was brutally murdered. But let's start from the beginning.
"I was born in 1899 in the [Russian] village of Pokrovskoe in the county of Tobolsk," Maria wrote in her diary as a young teenager. "My parents are peasants, simple people. Our family consists of father, mother, grandfather (my father's father), my brother, sister, and myself. We all live happily together, but sometimes I get cross with my brother and sister, but with my sister, I get cross all the time. My father plays an important role because the Sovereign knows him and loves him."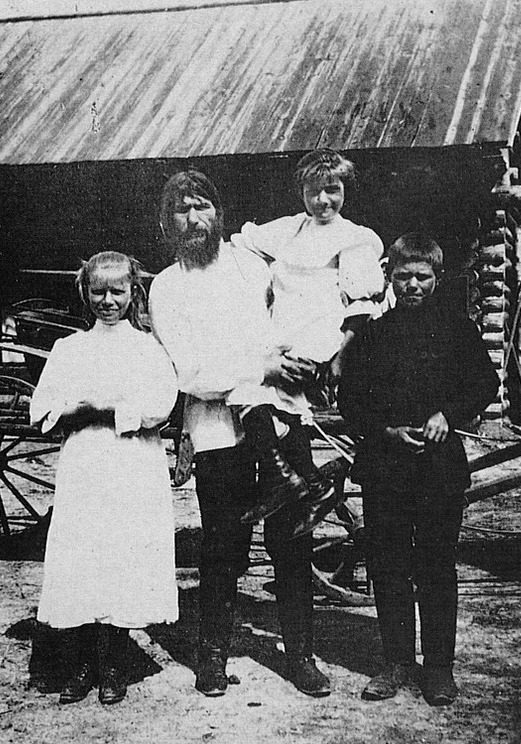 Even in those early days, Maria, born Matryona Grigorievna Rasputina, was aware of the importance of her father's role not only in their family but also in society.
"Mad Monk" Grigori Rasputin
Grigori Rasputin was a starets, who started by traveling the country, preaching, and comforting those in need. Maria wasn't entirely convinced that her father had the mystical abilities many believed he did. Still, she never openly challenged him. She recalls how strict he used to be, enforcing prayer and fasting "for which everything, anniversaries or penitence's, served as an excuse."
Their life changed entirely in 1906, when her father was introduced to the royal family in St. Petersburg. Because he supposedly saved the son of Empress Alexandra, he got a place of his own at the royal court. His daughters were sent to live with him so that they could be transformed into "little ladies." Their mother never joined them, staying in Pokrovskoe with her son instead.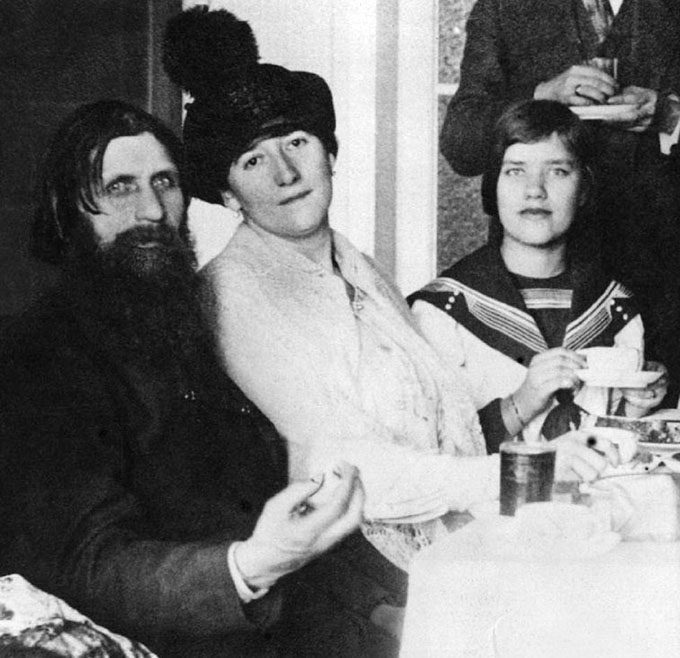 The Empress tried to make up for the time Rasputin was spending fulfilling his royal and other duties instead of raising his young daughters by employing a governess to take care of them. "She found a governess to look after us and take us out and helped us to make up for the lost time by making good the considerable gaps in our early education," Maria recalled. Maria eventually became her father's unofficial hostess.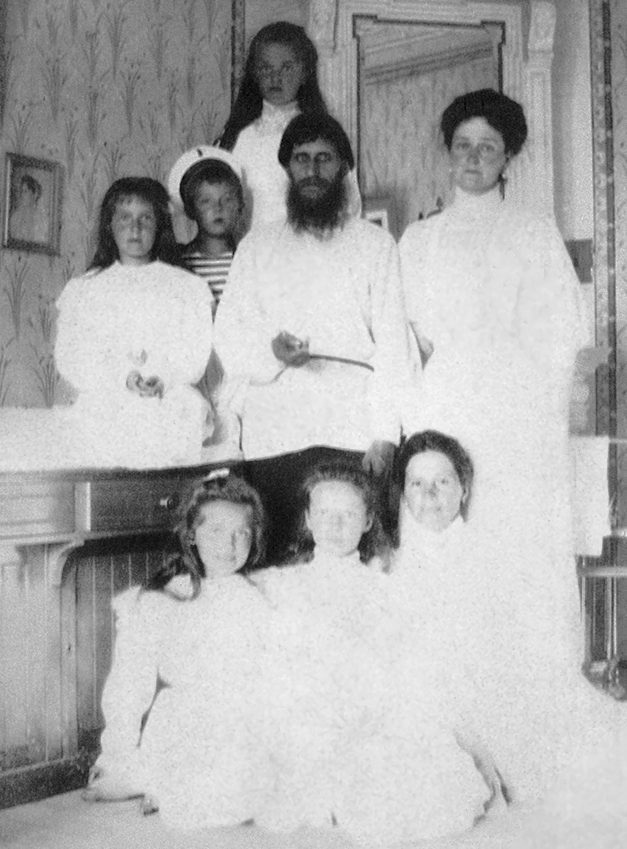 Although Rasputin's influence kept growing as well as his (un)popularity, to Maria, he was just a simple man with magnetic blue eyes and a peasant's belief in the power of prayer. She always remembered him as a strict father who wanted to make sure his girls were educated and pious.
Read more: The Plague Doctor Hat and Its Secret History
"We were never allowed to go out alone, rarely were we permitted to go to a matinee. Later on, when young men began to gravitate about us, he proved to be the strictest of mentors. None of them had a right to more than half an hour's tête-à-tête; after that had elapsed, my father burst into the room and showed the poor lad the door. But what was not limited to half an hour was the length of time devoted to prayers! Every morning and night, we prayed together. On Sundays, we passed the morning at church and the greater part of the afternoon in worship. My sister and I found these hours spent on our knees on the stone floor exceedingly long. However, I must admit that the fashion of the time, with its long skirts, allowed us to cheat a little by clandestinely sitting on our heels when our father's eyes were not fixed upon us!"
The picture her story paints differ quite a bit from what you think of when you hear the name Grigori Rasputin. He was a drunk, womanizing charlatan who had bewitched Empress Alexandra, who was oblivious to other people's bad intentions in her desperation to save her son Alexei's life.
Rasputin used his position of newly acquired power to influence the royal couple as the geopolitical situation around the Romanovs grew worse and worse. Some claim he even helped discredit the tsarist government and helped precipitate the Russian Revolution and the fall of the Romanov dynasty.
Maria admitted, but not until her old age, that she didn't know a lot about her father's activities when she was a young girl. According to some sources, he had an unrestricted sexual life, even raping young women, and he had anti-monarchistic, revolutionary interests. He was also rumored to have fathered illegitimate offspring, although this was never confirmed.
Maria Rasputin's life takes a turn for the worst
During her time spent in royal circles, Maria became excellent friends with Nicholas and Alexandra's four daughters. However, her royal fantasy wouldn't last very long.
Rasputin got more and more out of control as Russia slid into the chaos of World War I. The "mad monk" soon started attracting unwanted attention. He became a target for angry aristocratic and revolutionary forces. There were a couple of attempts on his life during these years until he finally got murdered by Prince Felix Yusupov and his associates. It's believed he was poisoned, shot, and thrown into the Neva River. His frozen body was found a few days later. Reportedly, his daughter Maria was the one who had to identify her father's body.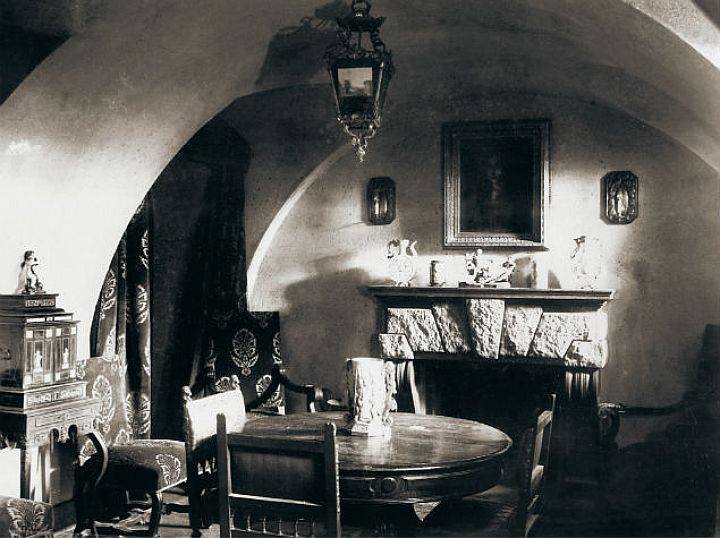 You can only imagine what effect that would have on a young girl. Still, as if that weren't enough, after the event which already brought them enough grief, she and her sister had to quite literally run for their lives as the Russian Civil War began. Maria remembered how the Empress told her and her sister, "Go, my children, leave us, leave us quickly; we are being imprisoned."
Fugitive life and fleeing to continental Europe
After Maria and Varvara escaped to their mother's home in Pokrovskoe, Maria married Boris Soloviev, living a fugitive life for quite some time. When they finally managed to flee to continental Europe, Maria gave birth to two daughters, Tatiana and Maria. The young family settled in Paris, where Boris died in 1926, "worn out with privations and the work beyond his strength that he accepted to preserve us from dying of hunger," wrote Maria.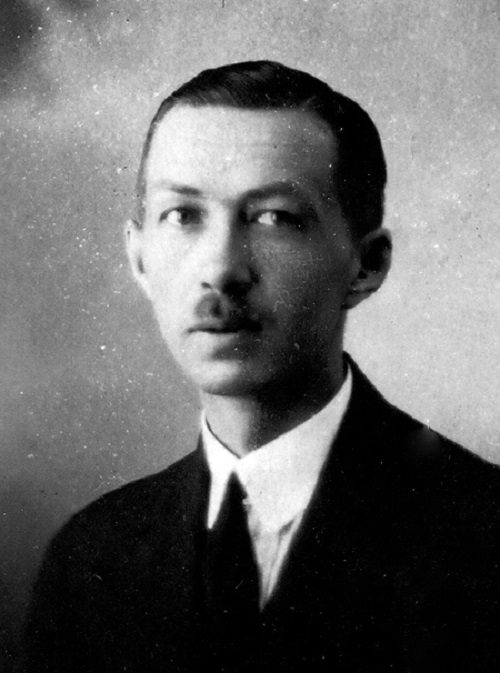 While the Romanovs were being murdered in the east of Europe in 1918, and her mother and brother disappeared into the Soviet gulags of Siberia, Maria managed to make a life for herself in the West. It wasn't much of a life, but at least she was alive. With a strong will to live, she supported her daughters as a lady's maid and companion to a wealthy Russian exile.
Unexpectedly, soon after that, Maria got an offer to become a cabaret dancer in Bucharest. "This was because of my name, not because of my dancing," she claimed. She spent a few years dancing across Europe, allowing people to dub her "the daughter of the mad monk."
Maria Rasputin publishes her first book
Not hating the attention she was receiving suddenly, in 1929, she published her first book, The Real Rasputin, in which she tried to vindicate her father. She wrote another account in 1932, with the same goal. She said, "If I thought myself capable of undertaking a literary career, I should not today be struggling to earn my daily bread as a trainer of wild animals… it is my desire to consecrate myself to a task, direct the whole of my life towards one goal, that of giving back to my father his true character."
After working as a cabaret dancer, Maria took on another career: she became an animal trainer in a traveling circus. When people asked her why she would think of entering a cage with animals, she answered: "Why not? I have been in a cage with Bolsheviks."
Read more: Bearpit Karaoke at the Berlin Death Strip
Immigrating to America
Still working in the Ringling Brothers Circus, Maria immigrated to America in the 1930s, leaving her daughters behind. She had to give up her career after a bear mauled her. Maria married her second husband, Gregory Bern, an electrical engineer, who abused her and finally left her a few years later. After the divorce, she settled in Silverlake, Los Angeles. She went to work as a machinist at the shipyards in San Pedro.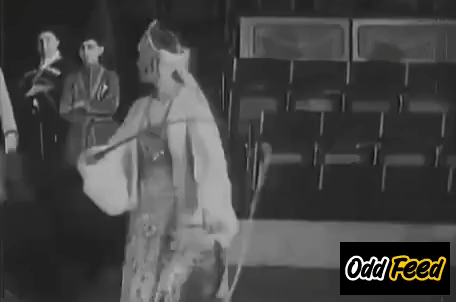 After retiring, she continued to support herself as a babysitter and caregiver. She started giving interviews when she needed money, and the strange thing was that her story differed quite a bit depending on whom she was talking to.
Was Maria Rasputin who she claimed she was?
This led many to believe that Maria might not have been who she claimed she was. Her choice of profession, almost always something related to entertainment, didn't help her. What's more, at the time, many people came forward claiming to be one of the Romanovs after the family's assassination. But many also claimed to be one of Rasputin's heirs. Vladimir Smirnov, the co-founder of Russia's first private museum dedicated to Rasputin, spoke about the phenomenon: "More than a hundred Marias, Anastasias, and Aleksei's survived the execution in the cellar of the Ipatiev House. Now it's the turn of Rasputin's descendants."
Still, plenty of accounts agree that Maria managed to escape the horrors of war and made a life for herself elsewhere. And what a life that was—to say it was extraordinary would be an understatement.