What's the first thing that comes to mind when you hear the words "The Museum of Jurassic Technology"?
Some people immediately think of dinosaurs. Others may think of ancient and yet massive (in both size and significance) technology.
Still others may be completely baffled and not even have a guess as to what this museum is all about.
But that's kind of the point.
Located on Venice Boulevard in Culver City, California, this odd establishment fits in perfectly with its infamous surroundings.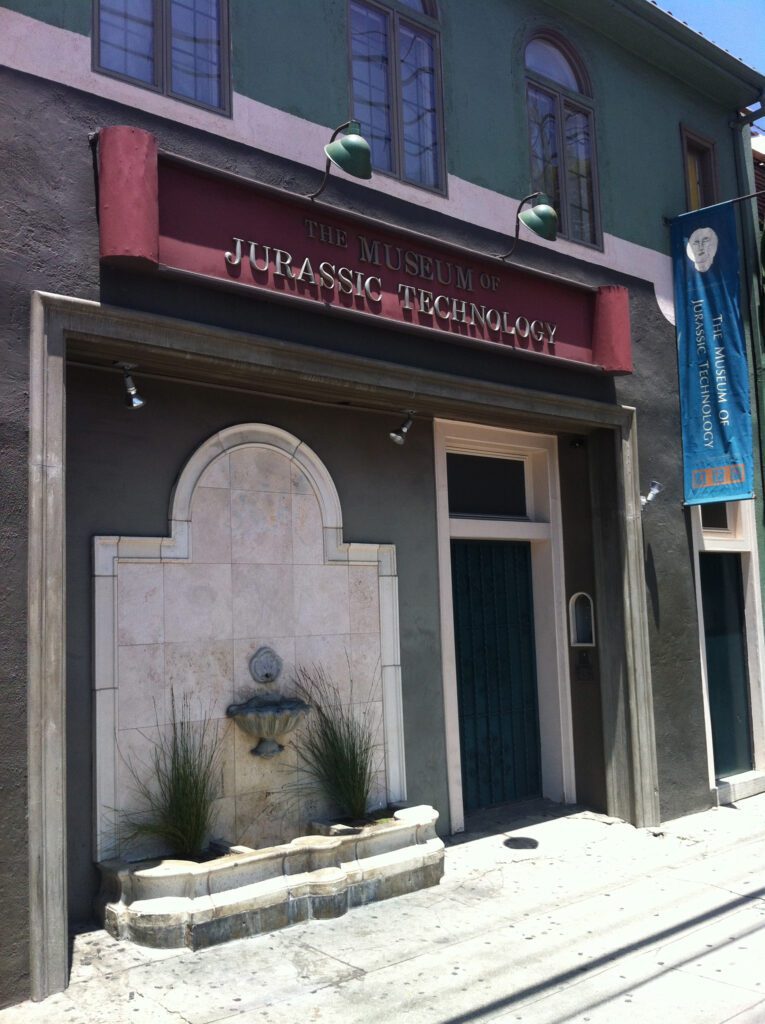 The concept of the Museum of Jurassic Technology is nearly as strange as the name itself.
In short, it's an educational institution dedicated to raising the general public's awareness and appreciation of the "Lower Jurassic. But what is the Lower Jurassic? Who even uses that term anymore?
The term "Lower Jurassic" refers to the first three epochs of the Jurassic period. We know what you're thinking: so it is about dinosaurs! Well, not exactly.
Who came up with the idea for LA's strangest museum?
This Museum of Jurassic Technology is the brainchild of David Wilson, a former animation designer in the entertainment business. An avid museum-goer, he drew inspiration from places like London's Sir John Soane's Museum and the Field Museum of Chicago.
As a result, this particular museum has been described as his personal ode to every museum everywhere.
You might wonder what Wilson's goal in establishing such a strange and confusing collection of exhibits was. Conversations and interviews with the founder seem almost as vague as the museum he's created.
The conception of the Museum of Jurassic Technology is also outlined in the 1995 book Mr. Wilson's Cabinet of Wonder by Lawrence Weschler, who is himself a master of creative nonfiction.
Established in 1988, it started as a quaint space of 1500 square feet. As it gained popularity and recognition, it has expanded to take up an entire 12,000-square-foot building in Culver City, West Los Angeles. Its two floors house works of both imagination and historical importance.
What can I see at this museum?
As you've already guessed, it's a unique place housing exhibits of all categories. Upon a quick stroll through the displays, you'll encounter works of art, science, random data sets, and history, as well as some familiar objects like cups of tea, dice, letters, and flowers.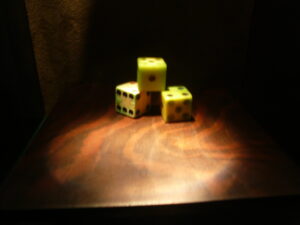 Some of the exhibits could be found at natural history museums around the world. Others, however, are just downright odd and thought to be invented by Wilson himself.
For example, there is a display that simply has a sign that reads "Specimen Temporarily Removed for Study." No one is sure how long it has been there, but many speculate it has been that way since the place opened in 1988.
The museum has 30 permanent exhibits today, along with some rotating ones. The institution has been described as David Wilson's attempt at explaining the mysteries of life and challenging our beliefs about the world.
What is a journey through the museum like?
When visitors to the Museum of Jurassic Technology first step inside out of the LA heat, they'll encounter the gift shop.
A guest's first question to ask upon entering would likely be what they should expect to see. However, the employees have been trained not to answer questions like "what is this place all about?"
So don't bother asking-you will have to discover the answer yourself.
After the gift shop, you'll begin walking down dark corridors that form a kind of maze. As you walk deeper and deeper into the labyrinth, the exhibits get stranger and stranger.
You'll encounter "The Lives of Perfect Creatures: Dogs of the Soviet Space Program." This fairly tame display is an oil portrait of, you guessed it, Soviet space dogs.
Walk a bit further, and you'll find "Rotten Luck: The Decaying Dice of Ricky Jay." If you're interested in magic and the simple technology that makes it possible, you'll enjoy seeing the dice that used to belong to this beloved magician.
"Micromosaics of Harold 'Henry' Dalton" is another crowd-favorite exhibit. This seemingly ordinary collection of microscopic mosaics displays flowers, animals, and other familiar objects. The catch, however, is that they're made completely of the scales of butterfly wings.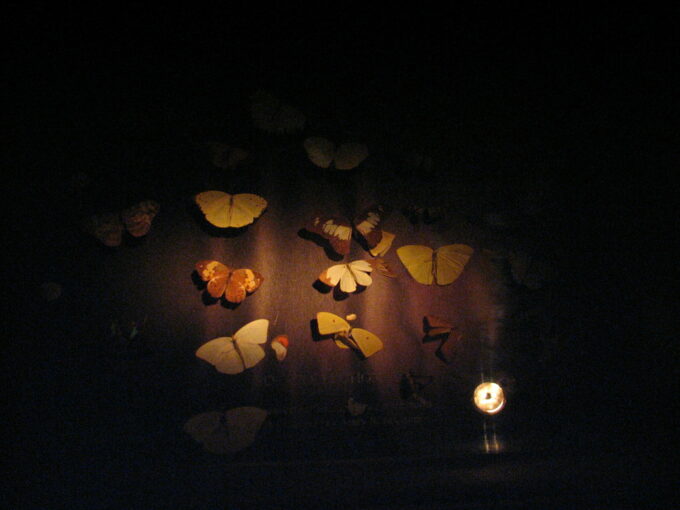 Deeper in the belly of the museum, you'll find the unique "Tell the Bees" exhibit. This display in the Museum of Jurassic Technology is a fascinating one that could be found in museums of natural history if it wasn't so odd. This exhibit is a collection of old folk remedies for ailments from cultures around the world. One of the most notable and shocking is the recommendation to eat dead mice on toast to prevent bed-wetting.
Another fan favorite at the Museum of Jurassic Technology is "No One May Ever Have the Same Knowledge Again," an entire room dedicated to strange letters received by the Mount Wilson Observatory during the early 1900s.
Other honorable mentions include collections of human horns, a how-to display on making string figures, a divination table, and seemingly random collections of items from trailer parks in the Los Angeles area.
And this brief outline only scratches the surface of what kind of knowledge you can glean at the Museum of Jurassic Technology. Within the depths of the museum, you'll encounter art, science, photography, videos, data, and more.
What are visitors saying about it?
In short, this is one of the strangest museums you will ever have the pleasure of visiting.
Some say it can be described as Wilson's attempt to explain the secrets of life. Others have said it's a giant collection of curiosities designed to make one think and challenge any belief you may hold. Still, others say it's a fun collection of objects you wouldn't see anywhere else.
This award-winning Museum of Jurassic Technology hasn't always gotten great reviews from the public, though.
Museum traditionalists have said this particular collection poses more questions about the world than it provides answers. Others say it only brings confusion, and additional information is needed.
But Wilson might ask: isn't that the point?
How can I visit the Museum of Jurassic Technology?
The museum can be found in Culver City, California, near the infamous Venice Beach. One of the neighborhood's most unique establishments, this museum is worth a special trip if you're in the area.
You have to plan in advance, though, as it's currently open by advance reservation only. Use the Museum of Jurassic Technology website to access their online ticketing system and secure your spot.
You can also let them know in advance if you would like to enjoy a cup of tea and cookies in their Tula Tea Room during your visit, after which you can visit their rooftop garden where you will find an aviary filled with ring-neck doves.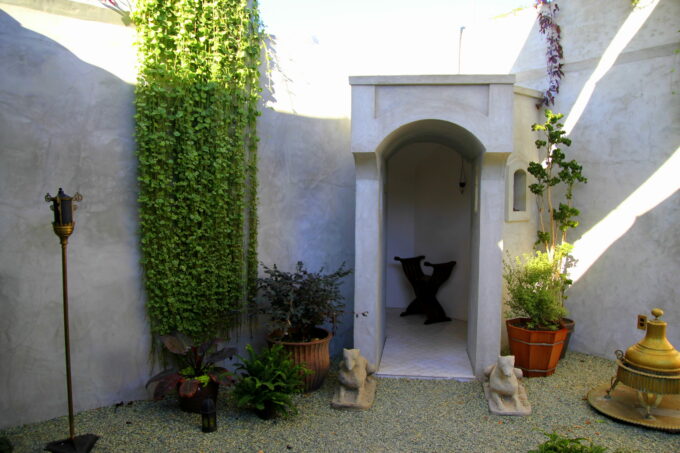 Curious yet? You should be. A visit to this unique museum in Culver City is an exploration of some of the strangest things in life and will likely inspire you to explore more.
If you're a weird museum fanatic, you may also want to check out the Museum of Bad Art in Massachusetts. So, get out there and get exploring!