Do you consider yourself a movie buff? Let's play a quick game.
I'm thinking of a director. He has one of the longest active careers, spanning from 1969 to 2000, he's directed movies in almost every genre, TV episodes, music videos, and trailers, and he has more director credits than Woody Allen and Alfred Hitchcock combined. Have you got it? No? Then read on.
If you didn't guess, Hollywood's most prolific movie director never actually existed. Alan Smithee was a pseudonym that could be used by directors who felt they had not been allowed to exercise creative control over their movie and therefore didn't want to take credit for it. As you can imagine, in most cases, this meant the director thought the movie was awful and didn't want it to be traced back to them. That's why his name was shorthand for creative disaster by the time "Alan Smithee" retired in 2000.
The "birth" of Allen Smithee
Alan Smithee's career began in 1969 when directors Robert Totten and Don Siegel approached the Directors Guild of America (DGA) in hopes of abandoning their Western Death of a Gunfighter. Filming had been marred with disputes between the directors, the talent, and the studio. The original director, David Totten, had been forced off the project by the lead actor Richard Widmark, who was unhappy with Totten's lead and had him replaced with director Don Siegel. The second director reported to the guild that Widmark had commandeered the project and had pried control of the movie out of his hands. Both men were adamant that the finished film did not reflect their creative vision and did not want the directing credit included in their resumes.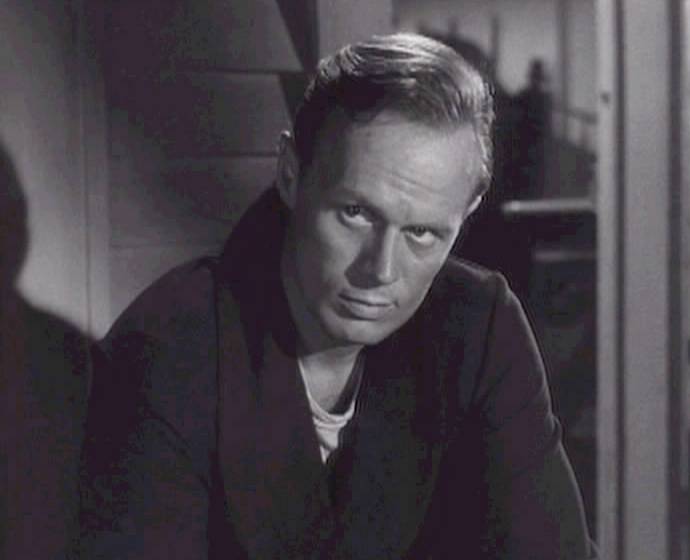 Until then, guild rules had forbidden directors from releasing movies under a pseudonym. This was because the guild subscribed to the Auteur theory, which posits that the director is the primary creative force behind a movie and, therefore, responsible for its success or failure. This theory favored Totten and Siegel's campaign to disown their project since both claimed they had not been allowed creative control and shouldn't have to be held responsible for the finished product. The guild panel found in favor of Totten and Siegel, and thus the pseudonym was born.
Where did the name come from?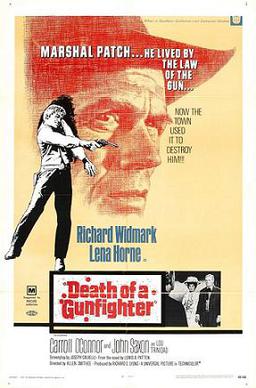 "Alan Smithee" was not the first iteration of the pseudonym. The first suggestion was "Al Smith," but Smith was deemed too common a name. The name "Smithe" was invented to avoid confusion with other directors. Finally, the name 'Smithee' was determined to be distinct enough to serve the purpose.
Despite his later reputation, Smithee's career got off to a good start. Death of a Gunfighter was well received by critics and audiences, and Director Alan Smithee was praised for his subtlety and nuance. Renowned critic Roger Ebert wrote of the direction, "Alan Smithee, a name I'm not familiar with, allows his story to unfurl naturally. He never preaches, and he never lingers on the obvious."
Ruling on a director credit
The GDA was adamant that the Smithee pseudonym not become a copout for bad directors. In line with Auteur theory, a director had to prove that there had been excessive studio interference. In most cases, they required the studio to admit that the director was not given sufficient authority over the final product. The guild also ruled that a director who ditched their film could not later claim it as their own if the movie succeeded.
Director Allen Smithee
From 1969 to 2000, Smithee was one of the most diverse directors in the film industry. The Internet Movie Database counts 139 director credits to his name and over a hundred more titles as an actor, writer, cinematographer, art director, and assistant director. Smithee's credits include films in every genre, TV episodes, short films, video games, and music videos. Among this list are some of the most awful and cringeworthy films you can possibly imagine, titles whose actual director was too embarrassed to associate themselves with. A director wanting to separate themselves from a film that they've worked hard on is never a good sign, so it's easy to understand why seeing the Smithee name at the start of a movie was a warning sign to those in the know that the film may not live up to expectation.
That's not to say that every Smithee film tanked. Though the majority of his "projects" have six or fewer stars on IMDB (putting them significantly below the website's average rating of 7), there are a few movies counted among his directing credits that you might have seen. The original Dune, which David Lynch directed, was an Alan Smithee credit for its TV release. The DGA awarded Lynch the use of the pseudonym as the studio had forced him to cut the movie to a far shorter length than he'd wanted, to the extent that he thought the film was a confusing mess. Smithee also "directed" the 1996 romantic fantasy film Meet Joe Black, which was well received by critics and audiences alike, mostly due to excellent performances by an all-star cast, including Anthony Hopkins and Brad Pitt.
An Alan Smithee Film: The demise of Alan Smithee
Thirty-one years after Smithee first burst onto the scene with his first film, the critically acclaimed Death of a Gunfighter; his name had become ever more associated with creative failure. It wasn't just Hollywood's inner circle who knew his real identity anymore, audiences were also becoming aware of the pseudonym, and thus any film released under his name was likely to be a box office disaster.
The bad press associated with his name finally came to a head with the 2000 film An Alan Smithee Film: Burn Hollywood Burn, which told the story of a disgruntled man named Alan Smithee, a director who wanted to abandon one of his films, but the only pseudonym that he was permitted to use was his actual name. The film was a catastrophe. It has only a 3.4-star rating on IMDB and an 11% average score on Rotten Tomatoes. To make the film even more bizarre, director Arthur Hiller claimed he had been a victim of studio micromanaging. He successfully petitioned for his movie to be released under the Alan Smithee Pseudonym rather than his own name.
After releasing An Alan Smithee Film: Burn Hollywood Burn, the director's guild finally retired the official use of the pseudonym. It had become too well-known and notorious. This marked the end of the era when Alan Smithee was the sole pseudonym directors were allowed to use.
Today's alternatives
Since the use of Alan Smithee was formally discontinued, filmmakers have sought different tactics to accomplish the same result. Some movies used variations on the original name, such as 2011's Hidden 3D, which credited Alan and Alana Smithy as screenwriters. Other directors simply chose to use original names. For example, Accidental Love is credited to Stephen Greene. Another film, Supernova, is cheekily credited to Thomas Lee, an incredibly common name in the business.
While there is no set standard replacement for this historic pseudonym, it is quite possible that a new one may be invented, and a brand-new director will enter the scene.