In the high northern reaches of the Canadian Arctic, an otherworldly landscape replicates the harsh conditions of an entirely different planet: Mars. This is Devon Island, home to the Haughton Mars Project (HMP), a unique initiative where scientists strive to understand what it may take to survive on the Red Planet.
The HMP, led by Dr. Pascal Lee of the NASA SETI Institute, has been a hub of exploration and research for the past six years. The objectives of the project are manifold, including gaining a deeper understanding of the geology and biology of this Mars-like terrain and testing how humans and machines can function in such an extreme environment. According to an article on CSEG Recorder, the University of Calgary Applied Geophysics Group was invited to conduct geophysical surveys in the summer of 2002, exploring the area's permafrost layer and deeper geological horizons.
As part of their work on Devon Island, researchers carry out a wide variety of activities that simulate potential missions to Mars. These range from testing spacesuits and rovers to studying the local geology and even performing "astronaut-like" fieldwork. One of the major challenges faced by the researchers is the severe weather conditions on Devon Island, which closely mimic those on Mars. These include high winds, low temperatures, and significant ultraviolet radiation, creating a demanding environment that tests both humans and their machines to the limits.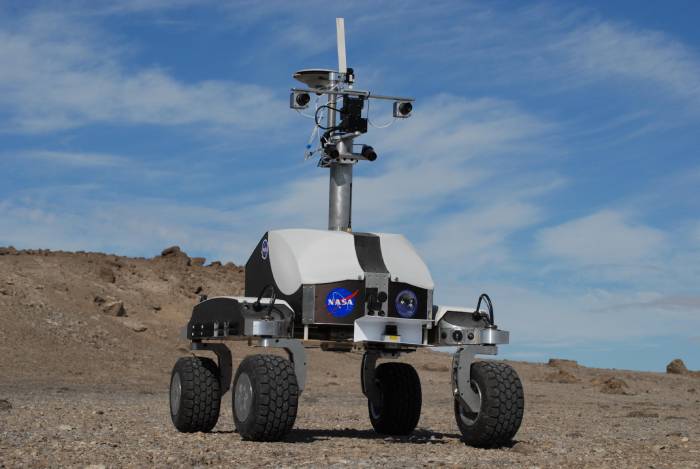 Despite the hardships, the HMP continues to yield valuable insights for future space exploration. The data gathered from the geophysical surveys, and the testing of equipment in such harsh conditions contribute to our understanding of what it would take to colonize Mars.
The journey to Mars is daunting, and the Haughton Mars Project on Devon Island is an invaluable testbed for the challenges that await us. The experiences and knowledge gained here will play a crucial role in shaping our future exploration of the Red Planet.
Devon Island's geography and climate: an earthly Mars
Devon Island, a desolate expanse of rock and ice situated in the Canadian Arctic, is the largest uninhabited island on Earth. But it's not just the lack of human presence that makes this place special. Its stark landscape and extreme climate mirror the conditions of Mars, making it an invaluable stand-in for the Red Planet.
Geographically, Devon Island is characterized by an impact crater, Haughton Crater, which was formed around 39 million years ago when a meteorite crashed into the Earth. The resultant terrain is eerily similar to the Martian surface, with its rocky expanse, deep gorges, and the absence of any vegetation. The Haughton Crater offers a unique natural laboratory for studying planetary and astrobiological processes.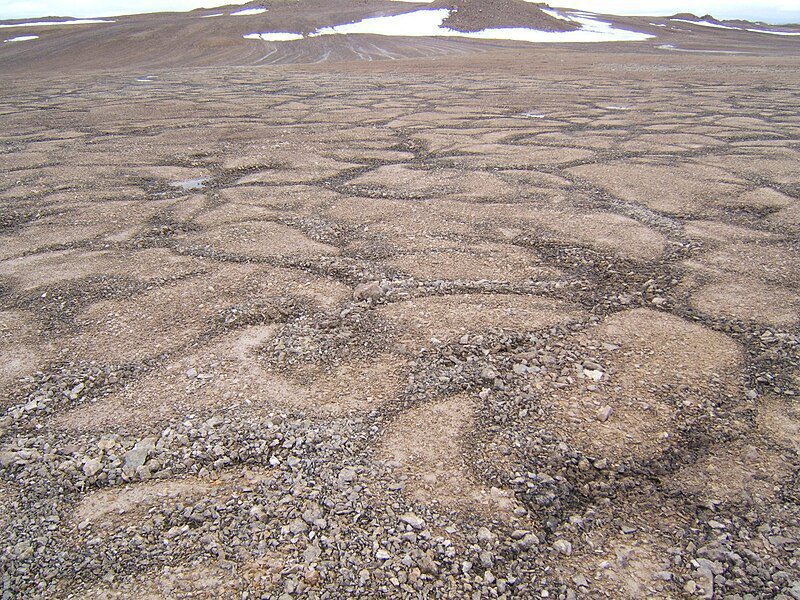 The climate of Devon Island is equally Mars-like. Temperatures often plunge to below freezing, even in the summer, and the island is buffeted by high-speed winds. The atmosphere is thin and dry, with low humidity levels. This makes it an excellent location for testing space gear designed for Martian conditions.
Moreover, the permafrost that lies beneath the surface of Devon Island is of particular interest to scientists. As an article from the BBC explains, this frozen layer could harbor microbial life, analogous to potential life forms that might exist in the subsurface ice on Mars.
Devon Island's unique geographic and climatic conditions provide scientists with a terrestrial Mars simulation site. It's not the Red Planet, but it's probably the closest we can get on Earth, and that makes it an invaluable asset in our quest to explore and understand Mars.
Scientific research: unraveling Martian mysteries on Devon Island
Over the years, Devon Island has served as a hub of scientific research and exploration, with each project aiming to fill a piece of the vast Mars puzzle. The harsh terrain and climate have enabled scientists to conduct a myriad of studies, ranging from geology and microbiology to human physiology, each vital for our understanding of Mars and the possibility of manned missions to the Red Planet.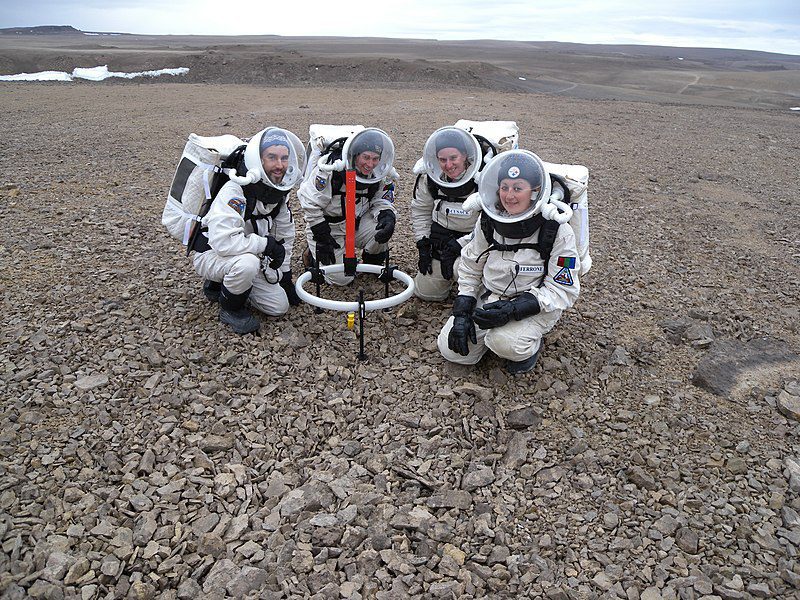 Geological studies on Devon Island have focused on understanding its cratered landscape and how it mirrors the Martian surface. The striking similarities between the Haughton Crater and craters observed on Mars have allowed scientists to study impact processes and crater dynamics in an accessible, Earth-based environment.
The microbiology research on the island has been equally fascinating. Scientists have discovered microbial life forms in this icy wilderness that have adapted to survive in extreme cold, dryness, and low nutrient availability. This research provides crucial insights into the life types that could exist on Mars.
Human physiology experiments have also been conducted on Devon Island, focusing on understanding how humans can survive and work efficiently in harsh Martian-like conditions. These studies have evaluated everything from astronaut performance and health to the psychological impact of isolation and confinement.
Interestingly, Devon Island also provides a testing ground for technologies and equipment slated for use on Mars. Rovers, drones, spacesuits, and habitats have all been trialed here, allowing scientists to identify and rectify technical issues before these technologies are launched to Mars.
In sum, the research conducted on Devon Island is not only helping us understand Mars better, but it's also aiding in developing strategies and technologies that will support human exploration and potential colonization of the Red Planet.
Environmental concerns: balancing science and sustainability on Devon Island
While Devon Island provides invaluable insights for Mars exploration, it is important to recognize that this remote Arctic landscape faces its own environmental challenges. From climate change to pollution, these issues could potentially impact the island's delicate ecosystems and the scientific work being conducted there.
Climate change is a significant concern, with the Arctic warming twice as fast as the rest of the world. This rapid warming is altering the region's landscapes and ecosystems, potentially affecting the suitability of Devon Island as a Mars analog. Melting permafrost, changes in snowfall patterns, and shifts in microbial communities are all facets of climate change that could impact the comparative studies between Devon Island and Mars.
Pollution is another pressing issue, particularly related to the human footprint associated with research activities. Scientists try to minimize their impact, but waste management, fuel usage, and the potential for accidental spills present ongoing challenges. These concerns were discussed in a recent Nature article, emphasizing the need for sustainable practices in these sensitive environments.
Efforts are being made to address these environmental challenges. For instance, scientists closely monitor climate change impacts and adapt their research methods accordingly. They're also implementing stringent protocols to manage waste and limit pollution. The Haughton Mars Project, in particular, has a strong commitment to maintaining the pristine nature of Devon Island.
As Devon Island continues to play a crucial role in preparing for Mars exploration, it's vital to balance this scientific endeavor with preserving the island's unique and fragile environment. The lessons learned here extend beyond space exploration; they're also about our responsibility as stewards of Earth's natural resources.
The future of space exploration: lessons from Devon Island
The learnings from the Haughton Mars Project on Devon Island are setting the stage for future space exploration missions. Scientists are looking beyond our Moon to Mars as the next frontier, and the lessons they are learning on Devon Island are proving invaluable.
One of the most significant insights is the resilience and adaptability of humans in extreme conditions. The prolonged isolation, harsh environment, and physical demands experienced by the Devon Island team have provided a wealth of information on human physiology, psychology, and group dynamics in an extraterrestrial environment. These insights are critical for planning long-duration space missions.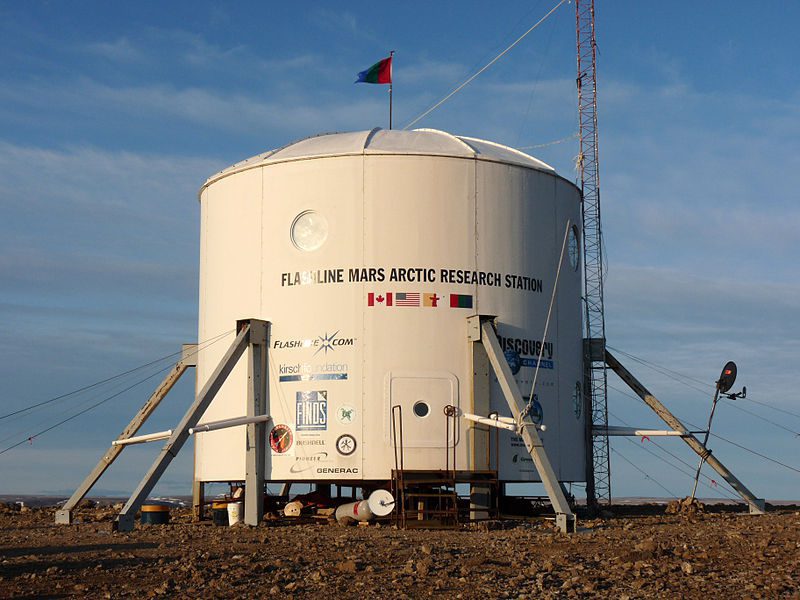 Furthermore, the technology being developed and tested on Devon Island is driving innovation in space exploration. From advanced robotics to drilling techniques, these technologies will be crucial for Mars exploration and potential colonization. The island has also provided a testing ground for equipment that will need to withstand Mars' harsh conditions, including spacesuits, habitats, and rovers.
Lastly, the scientific research conducted on Devon Island shapes our understanding of Mars and other planets. The geological and microbiological studies have provided insights into how life might exist on Mars and how we can detect it. These findings are already influencing the design of future Mars rovers and other scientific instruments.
The work on Devon Island is just one aspect of preparing for Mars exploration, but its contributions are significant. As we look to the future, the lessons learned on this remote Arctic island will continue to shape our journey into the cosmos.
Devon Island is not just a Mars analog; it's a testament to human ingenuity and the relentless quest for knowledge. The challenges we overcome, and the discoveries we make here bring us one step closer to our goal: to become an interplanetary species. The journey to Mars is indeed challenging, but as we've seen on Devon Island, when we push the boundaries of what is possible, we unlock extraordinary potential.