Since the turn of the century, the idea of a human-crewed mission to Mars has gone from science fiction to science fact. On the International Space Station (ISS), astronauts have experimented with every aspect of prolonged space travel. From growing food to physiology, science is learning about the effects of space in the hope of one day traveling to other planets.
However, before we look at advanced concepts like the Kardashev Scale, the Dyson Sphere, or even moon rusting, we need to solve some more basic problems. One issue that has had scientists scratching their heads is the effect space has on eyesight. Some astronauts return from long-duration space missions with deteriorated vision, so-called space blindness.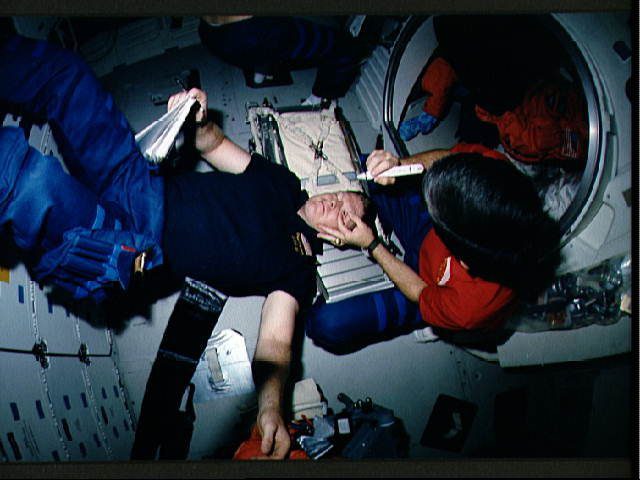 The rigors of space
Scientists have long understood that moving beyond our atmosphere has its effects on the human body. One of the major obstacles to traveling to Mars and beyond is the detrimental effects prolonged space periods have on our biology.
Evolution has optimized all life on this planet to exist within the gravitational field of the Earth. None more so than humans. Take the human body into space and expose it to long periods of zero gravity or microgravity, and strange things happen.
Space exploration has proven that low-gravity environments create all kinds of problems. These include genetic changes, muscle atrophy, and reduced bone density. Astronauts may also suffer from blood circulation issues and reduced organ function. An Astronaut who spends any length of time in space quite literally comes back a different person. And while some of these changes are reversible upon returning to Earth, some are not.
John Phillips
With the building of the ISS, prolonged-duration space missions became possible. In 2005, astronaut John Phillips spent six months orbiting our blue home from the International Space Station. Over time, he reported sudden bouts of blurry vision and reduced eyesight. On return to earth, his NASA physical confirmed his eyesight had gone from 20/20 to 20/100. His eyeball had become flatter, and there was damage to the optic nerve.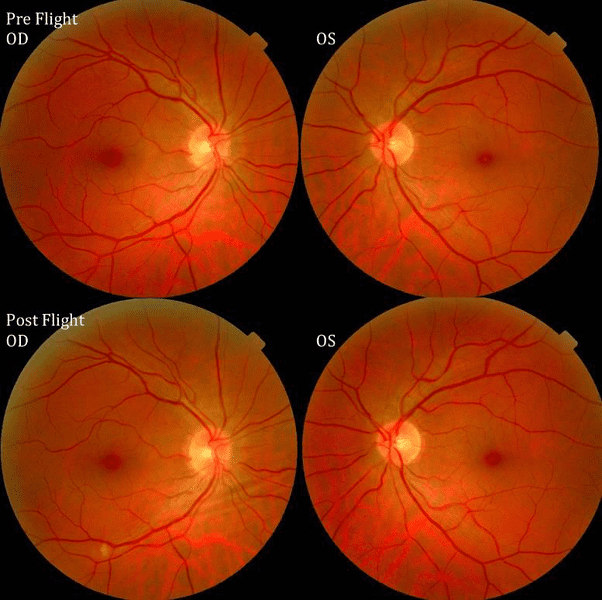 As more spacefarers spent longer in space, the evidence built up. Many astronauts had vision problems on return to Earth. Some had severe structural changes that were not fully reversible.
Scott Kelly
In 2016, astronaut Scott Kelly finished a year in space aboard the International Space Station. One reason NASA selected Scott Kelly for the year-long mission was he had a twin brother. His brother, Mark Kelly (also an astronaut and now a senator for Arizona), stayed on Earth. Here, scientists could monitor and compare the physiological difference between the two brothers as the space mission progressed.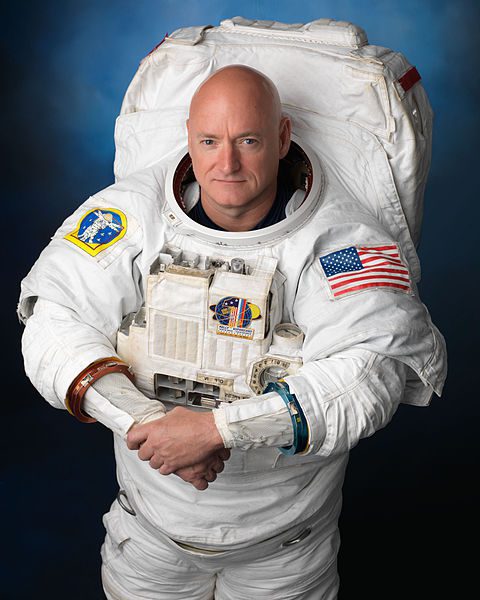 Like all astronauts, Scott's vision was exceptional when he first trained. On returning to earth, his vision had deteriorated to the point where he must now wear reading glasses.
It's NASA, and it must have an acronym
Being NASA, everything must have a long and complicated name. They called the eyesight condition visual impairment intracranial pressure syndrome (VIIP). Doesn't that roll right off the tongue?
NASA suspected that microgravity was allowing vascular fluids to build up pressure in the head. The leading theory was that this pressure was damaging optic nerves and causing the eyeball to flatten.
NASA had already estimated that fluids would move from Scott Kelly's legs toward his head before his mission. And that this was, therefore, the likely cause.
Brain scan comparisons
Further research by a team from the University of Miami shed a different light on the subject. They scanned seven astronauts who'd been on long missions with high-resolution MRI technology. They then compared the images with scans from nine astronauts who'd been on short missions.
The results from the study showed that the long-duration astronauts had a build-up, not of vascular fluids from the body, but of cerebrospinal fluid (CSF).
The cerebrospinal fluid acts as a cushion. It protects the brain from pressure changes caused by changes in position, from lying down to standing or vice versa. In space, there are no posture-related pressure changes because there is no gravity. This led to a build-up of cerebrospinal fluid behind the astronauts' eyeballs and around the optic nerves.
The analysis proved that visual impairment syndrome was indeed gravity-related. Intracranial pressure would probably increase the longer an astronaut spends in microgravity conditions—a significant issue for long-duration missions.
How can they fix it?
Space agencies are analyzing various options to solve the issue. If bodily fluids caused the problem, NASA might have been able to come up with a solution. They are already working on a device to help retain vascular fluid in an astronaut's legs. Still, trying to do the same with CSF in the brain is another matter entirely.
The obvious solution is to develop artificial gravity. Medical science conducted a lot of research into artificial gravity. This is because a lack of gravity causes so many astronaut health issues.
The Japan Aerospace Exploration Agency (JAXA) and some US universities got together in a joint study. Together they analyzed the ocular tissue of mice that had been aboard the ISS. The mice were split into two groups aboard the station. One group lived in a centrifugal habitat that simulated the earth's gravity. The other group lived in microgravity conditions. The mice that had not been subject to artificial gravity suffered damage to blood vessels around the eye.
Artificial gravity
Scientists have long thought that some form of artificial gravity would be necessary for extended periods in space. The question has always been, how? The standard fare of science fiction movies is the rotating torus habitat. A large circular space vehicle that uses centrifugal force to simulate gravity by rotating around a central axis.
NASA has developed a number of concept designs for rotating space vehicles over the years and regularly revisits these ideas. It should be possible to create a centrifugal space exploration vehicle. But Mars colonists would need some other form of artificial gravity to rely on once installed on the red planet.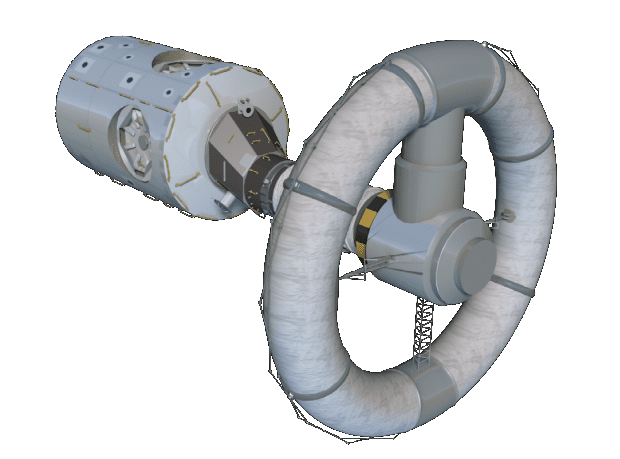 Recently, a more realistic alternative has surfaced. This took the form of a smaller centrifuge contained within a space vehicle or planetary module. Instead of building an entire vehicle that rotates, the idea is to build a modular centrifuge. The astronauts could use it to receive regular 'doses' of gravity. Just like going to the gym, an astronaut would use the centrifuge regularly to ensure they received the necessary gravity. This would help them to avoid any microgravity health issues, including damage to ocular tissues and vision loss.
Look to the stars
Space agencies worldwide are confident that soon they will have the technology to put together a crewed mission to Mars. But they have all concluded that microgravity issues and prolonged exposure to radiation pose major stumbling blocks. Without some form of artificial gravity, any deep space exploration would probably be a one-way trip. And what's the point of going to Mars if you're not around to brag about it afterward? Without gravity, astronauts might not be able to see Mars when they get there.