Apples have a long and rich history as a food, in art and stories, and in so many of the cultural influences that shape our lives, from Adam and Eve to the nostalgia of Mom's apple pie.  Ancient Greeks and Romans would feast on apples, legendary archers would shoot them off the heads of nervous assistants, and supposedly one a day keeps the doctor away. In fact, there are over 7,500 different varieties of apples grown across the globe, including over 2,000 in the US alone. Usually, when we think of apples, the image is pretty clear: red, green, or yellow, as well as juicy and delicious.  But high in the mountains of Tibet is a rare apple that puts all of our apple assumptions to the ultimate taste test. Grown only in the region of Nyingchi, the Black Diamond apple is such a deep purple color that it appears black.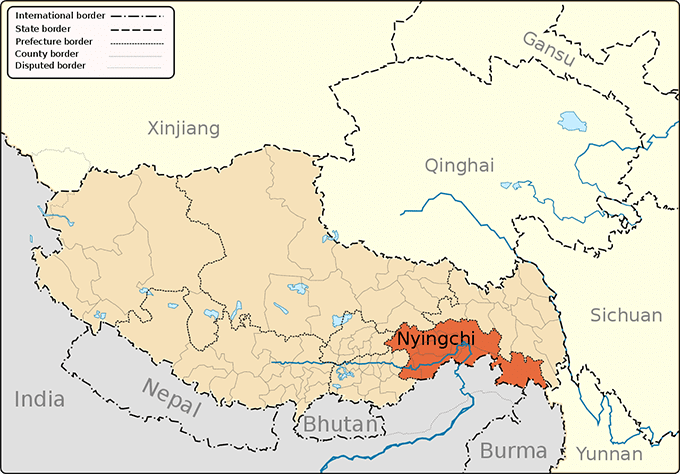 A history of sky-high apple trees
A special breed of the Hua Niu apple (or the Chinese Red Delicious), the Black Diamond is grown by the Dandong Tianluo Sheng Nong E-Commerce Trade Company at an elevation of 3100 meters (10,170 feet) above sea level. With dramatic temperature changes between day and night, and with an abundance of ultraviolet-rich sunlight combined with such an extreme altitude, the environment is ideal for this exotic member of the apple family to flourish. Starting in 2015 with only three trees in production, the orchard was soon overwhelmed with orders from high-end supermarkets in Beijing, Shanghai, Guangzhou, and Shenzen, where they are sold in gift packages of 6 to 8 apples for only about two months a year. The cost: about 50 yuan (or just over $ 7 USD) per fruit.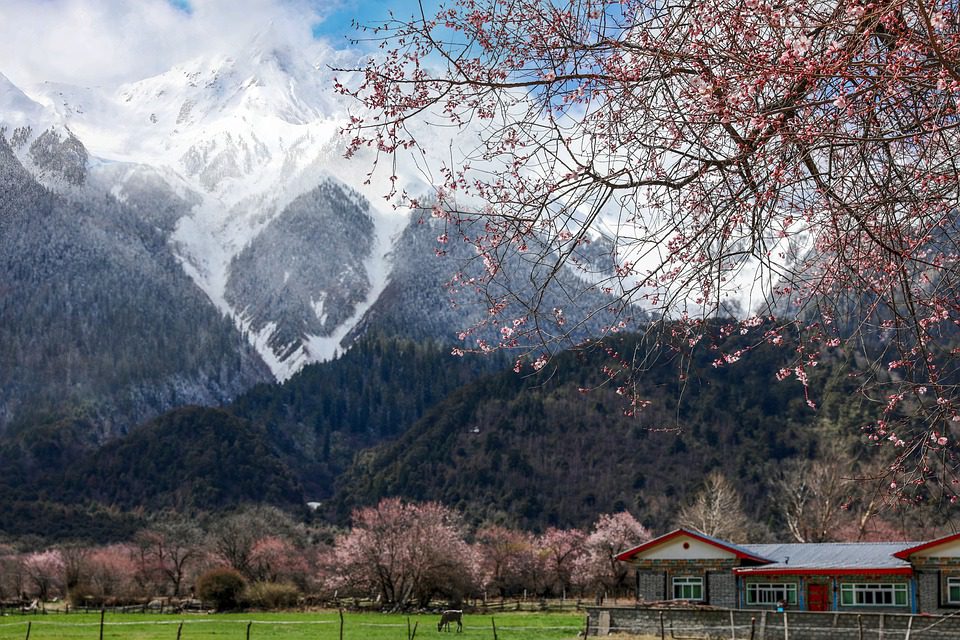 The premium price is due, in part, to the Black Diamond apple tree itself. They grow much slower than traditional apple trees, which tend to reach maturity and produce fruit within two to five years of planting. For the Black Diamond, it takes at least eight years before the farmer can expect to pick even a few fruits, and even longer for the tree to get into full production. The reason: the cold night air of the high Tibet peaks. Making the apples rarer still is the fact that only about 30% of each crop will meet the high standard needed to make it to market and be sold as a premium Black Diamond.
Are they good eating? That is part of the allure of the Black Diamond, it seems, since most customers are very secretive about sharing their experience with this rare edible delight. The closest cousin we might be able to find is known as the Arkansas Black, which is not black but certainly, a darker, purplish color that makes it stand out in US markets. And reports on this not-quite-Diamond cousin: deep sweetness with a softer texture than your usual Gala or Red Delicious.
Myth or mystery of the Black Diamond apple

All of this fuels the mystery and the myth of the Black Diamond apple, with an abundance of people ready to dismiss it as little more than a hoax or a marketing ploy. Take a picture of a regular apple, work a bit of Photoshop magic, and viola: the legendary Black Diamond appears magically.
For now, it's nice to believe that somewhere in this world is an apple so rare that it might even make Snow White think twice before taking a bite.