If you've ever been a passenger on a commercial airline, you'll have noticed certain established norms; like safety drills no one pays attention to, ropey in-flight meals, and fully clothed flight attendants. Budget Vietnamese carrier VietJet, launched in 2011, has been usurping one of the above traditions since day one. In fact, we're fairly certain that corporate bikinis were never really 'a thing'. Not until attendants in VietJet bikinis sashayed onto the flight deck and started dispensing 'itsy bitsy teeny weeny' sachets of cashew nuts.
VietJet Air
Yes, those wiley Vietnamese airline moguls bet the house on a backward PR strategy straight from the book 'Anything Marketed Before 1980'. Guess what? It worked, like billion-dollar-worked. Six years later VietJet has surpassed the market capitalization of its fiercest rival, Vietnam Airlines, and is now Vietnam's biggest airline carrier. Earlier this year, the budget airline went public with a $167m IPO on the Ho Chi Minh City Stock Exchange. Initially valued at a shade over $1bn, its trading debut saw shares jump 20% in value.
In the above promotion, scantily clad women are adorned in wet shirts and VietJet bikinis. The Beatles split in 1970. We're guessing this is roughly the same time the concept and storyboards for this advertising campaign were sealed in a time capsule.
Read more: Robird Drone Swoops In To Protect Airport
So what's fueling all these VietJet bikini-related shenanigans? A swift rise in Vietnamese living standards has increased the demand for travel and flights. VietJet's market focus is working-class Vietnamese with an increasing disposable income. With passenger numbers set to rise 30% from 15 million in 2016, the company looks to be on an upward trajectory.
All good, then? Well yeah, apart from the dodgy, male-centric 1970s marketing. Let's face it, a similar approach from the CEO of a western transport behemoth would have them ousted in a New York minute. Travis Kalanick, we're kinda takin' a sidelong glance at you. So, perhaps the biggest surprise here is that the controversial ViaJet bikinis marketing strategy has been masterminded by a woman!
Nguyen Thi Phuong Thao is the founder, CEO, and majority shareholder of VietJet. At 47, she is now a billionaire after taking the airline public earlier this year. Not only is she a billionaire, but she is also Vietnam's first self-made billionaire and one of the most powerful women in Asia.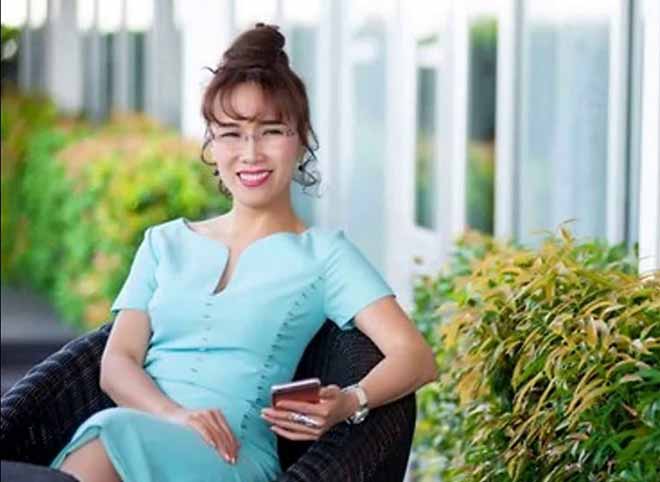 VietJet new route
So why are they hitting the headlines now? VietJet has opened a new route to Jakarta, Indonesia, a country with wildly different standards for airborne dress codes. Bureaucrats in the majority Muslim country were concerned that VietJet's business practices would conflict with religious observances in the conservative Muslim nation. Or, mainly, they were worried that VietJet employees might strip half-ass naked at 30,000 feet.
Read more: The Bob Semple Tank
Of course, this is not the first time that VietJet has courted controversy. In 2012, there was a throw-down over an impromptu bikini dance on one of its flights. Celebrating a newly opened route to the tourist resort of Nha Trang, the company hired five local beauty pageant contestants who gyrated, shoogled, and wiggled their way through 3 Hawaiian-themed songs. Of course, all five women were resplendent in their VietJet bikinis. This happened in Vietnamese airspace and without permission from the national aviation authority. The aviation bosses were furious, and after much harrumphing, VietJet was fined $880. So, if you're going to gyrate and shoogle over Vietnam, invite the top brass, or be prepared to pay for it.
Thankfully an international incident has been avoided in this latest VietJet drama. The airline's deputy director for commercial affairs, Jay L Lingeswara, smoothed things over in a manner that'd have Petyr 'Littlefinger' Baelish positively purring.  Lingesarw stated, "We strongly believe and are committed to offering the best and most suitable services to the Indonesian market." We'll also ensure they wear clothes and do not prance around in VietJet bikinis.