When you think of heavy metal music, you don't tend to think of the colorful cartoon television series, The Simpsons. And you definitely wouldn't picture a group of guys dressed in sweaters and polo shirts! Well, that is until now. Meet the Ned Flanders band.
Based on The Simpsons' neighborly, good samaritan character, Ned Flanders, Okilly Dokilly have launched themselves as the world's only Nedal band—the Flanders-inspired term that the band has coined for their heavy metal style of music.
After gaining a large internet following, due to the release of their photos and demos in 2015, this Ned Flanders band released their debut album at the end of 2016, entitled Howdilly Doodilly—in reference to the bubbly phrase used by Flanders when he bids his neighbors a good day. All of their tracks focus on phrases Ned Flanders uses in the cartoon, with references to The Simpsons and the fictional town of Springfield.
Their track, "White Wine Spritzer," taken from their self-released Howdilly Doodilly album, was released at the end of 2015 and was also the track for which their first video was released. The "White Wine Spritzer" video features the band of Neds attacking another Ned Flanders character before burying him in the desert; not quite the scene you might imagine The Simpsons' Ned Flanders approving of.
The Okilly Dokilly band members take their heavy Nedal music seriously, each dressed the same, in Ned Flanders-inspired green sweaters and pink collars. They all wear round glasses for a more authentic Ned look, and most of them sport mustaches.
However, it's not just their appearances that are all about Flanders. They all have a Flanders-inspired name, too. The five-member band comprises Head Ned, Red Ned, Stead Ned, Thread Ned, and Bled Ned, with their real names not appearing.
The band formed in 2015, with most of them having had prior experience playing in other bands in and around their hometown of Phoenix, Arizona. However, Okilly Dokilly was a more hardcore sound than any of them had played before. The Nedal music is a stark contradiction to Homer Simpson's friendly and somewhat annoying next-door neighbor. Still, it's all part of the comedy that comes from the band and their songs, which feature comedic references and puns for all those Simpsons fans out there.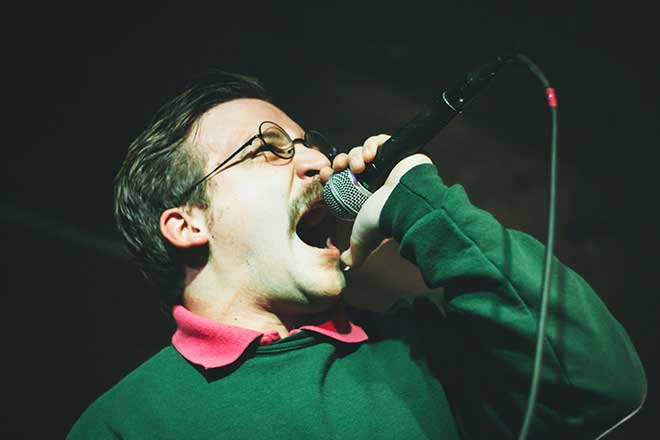 As well as their Howdilly Doodilly album, Okilly Dokilly is also on tour, so you can catch them in various cities across the US and Canada this summer, including, in true Simpsons style, Springfield, Missouri.