Hikers discover the remains of Ötzi the Iceman on a mountainside. The deceased has an arrowhead lodged in his back, causing investigators to rule out accidental death. The case is labelled a suspected homicide.
Since the victim was found with his valuables intact, police rule out robbery as a possible motive for the murder. A deep cut on his right hand preceding the time of death by one to two days may have resulted from a previous altercation. No other previous injuries are apparent, implying that the victim was otherwise is good health.
The autopsy reveals that the victim had a cooked meal prior to his death, indicating that he was not on the run. Police suspect the attacker must have stalked and attacked the victim from a distance. 
Ötzi The Iceman
If you've binge-watched a murder mystery or police procedural lately, you may already be spinning your mental wheels to analyse this case. But the deceased man described in the above report is no ordinary murder victim. He's the 5,300-year-old mummy of a Neolithic man.
Ötzi the Iceman is the most famous mummy of his time, and his death is the ultimate cold case. Controversy has swirled around this frosty figure's demise ever since his mummified remains were found in 1991. Two German hikers stumbled across the body in the northern Italian Ötztal Valley Alps (also known as the Oetztaler Alps), earning the Iceman his very appropriate moniker.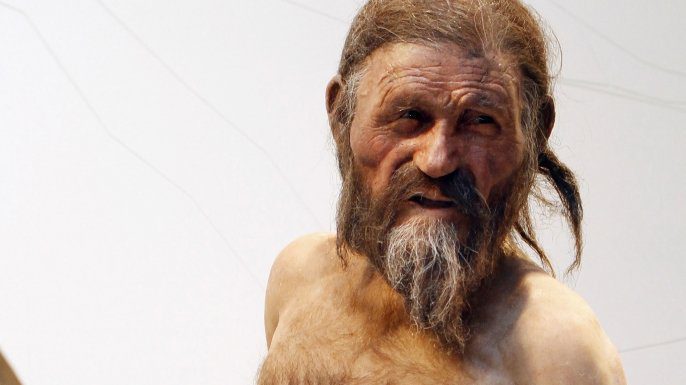 These days, Ötzi's remains are housed in a climate-controlled facility in the South Tyrol Museum of Archaeology in Bolzano, Italy. The Iceman and his personal belongings have been on display as artefacts there since 1998.
Read more: Empty Dutch Prisons Provide Refuge For Asylum Seekers
Much has been learned about Ötzi in the twenty-five years since his discovery. Advanced scientific analysis has given researchers the ability to trace pollen in Ötzi's gut to plants of certain altitudes, helping them estimate the region this enigmatic figure travelled in the days prior to his death.
Astonishingly, researchers were also able to use state-of-the-art imaging techniques to discover that this Neolithic mummy had extensive tattoos covering much of his body – 61 in all!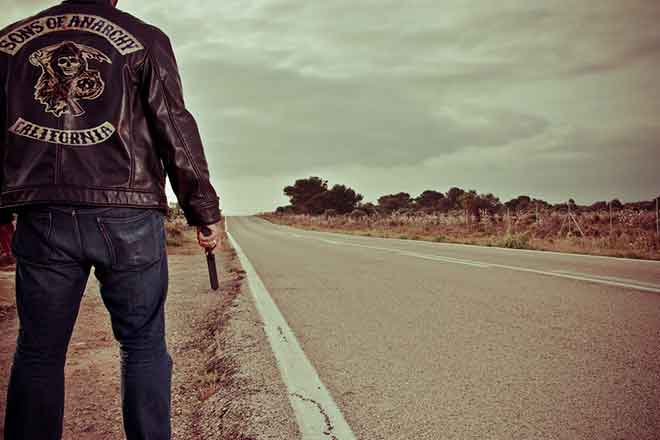 Other stats have been revealed along the way: Ötzi was approximately 45 years old, weighed 50 kg (110 lbs.), and stood over 1.6 meters tall (that's 5'3″, for some of our readers).
Did the Iceman die directly as a result of being shot from behind with an arrow? Or did he simply freeze to death soon afterwards?
Read more: Love Commandos Risk Their Lives In India's Dangerous Dating Game
Angelika Fleckinger, director of the South Tyrol Museum of Archaeology, commissioned an investigation into Ötzi's tragic end in 2014. According to Detective Chief Inspector Alexander Horn of the Munich Criminal Investigation Department, the most probable cause of death is indeed the arrow that lodged in Ötzi's back.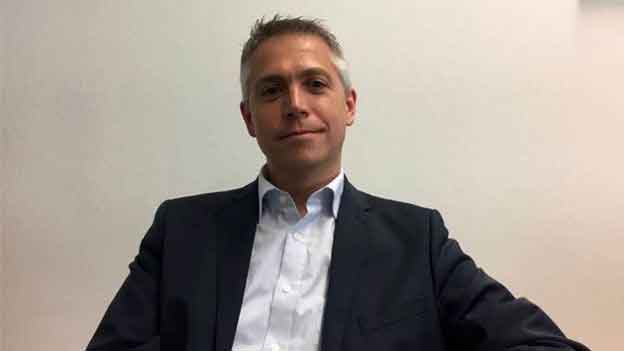 The fateful barb appears to have been shot from a distance, calculated to have been around 30 m (98 ft.). Based on its angle of entry, Ötzi was bent forward and shot from above, or he was upright and the attacker shot from below. If the arrow point pierced his shoulder's subclavian artery (a major artery to the heart), Ötzi would have died from the ensuing blood loss for sure.
That's not all: Ötzi's intestines have been analysed, and the results indicate he ate a cooked meal of grains and ibex meat (a type of wild goat). Based on the investigation by Chief Inspector Horn, Ötzi likely did not feel threatened, and could have been calmly enjoying this meal before his untimely death.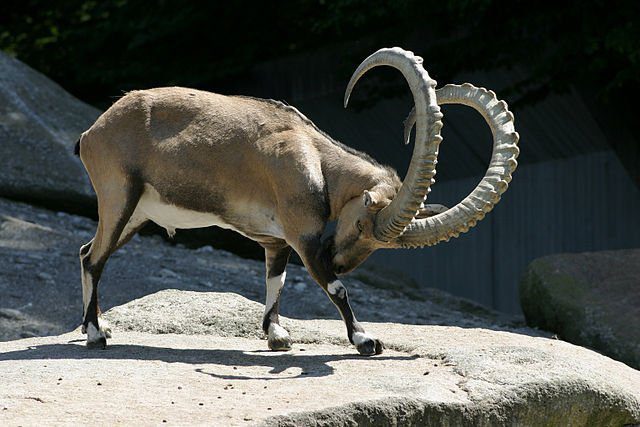 The fact that Ötzi's valuables were found at the scene indicates that the attacker's motive was likely personal. It could very well have been an act of revenge, a common motivation for murders throughout the ages.
Markings on his skull indicate that Ötzi took a fall near the time of his death. It is surmised that he may have stumbled during his hike and was protected from serious harm by the fur headgear found among his belongings. Or, he may have fallen after being struck by the arrow itself. In either case, the head wounds proved non-fatal.
An alternative theory provided by anthropologist Frank Rühli of the University of Zurich is that Ötzi simply froze to death.
Rühli believes that after the attack Ötzi could have succumbed to exposure within hours or even minutes. He claims that evidence shows only a shallow wound from the arrow, which could have resulted in about 110 ml (less than ½ cup) of internal bleeding – not enough to ensure death without other factors playing a role.
Experts may never agree on the exact cause of the Iceman's death. But through advanced forensics, Ötzi has already provided us with a fascinating glimpse into his life as Neolithic man. And since such persons are in short supply these days, we'll take what we can get – relishing the mystery of this tatted ancient and his untimely end.