Hidenobu Fukuda, CEO of IT firm Ferray, in Japan, introduced an office cats policy back in 2000. You might wonder what good an office full of cats can do, but according to Fukuda, they act as a stress reliever.
Japanese employees work exceptionally long hours, and it's common practice to put in a lot of overtime. Unsurprisingly, this leads to a high amount of stress among workers. The office cats policy in the IT firm Ferray means that all members of staff can bring their own cats with them to work. Additionally, Ferray's HQ houses nine office cats of their own in hope of improving employee welfare. If an employee decides to adopt one of the office cats, Fukuda will happily reward them with 5000 yen (£35).
If the occasional furball or scratches on furniture does not bother you, then the idea of an office cats policy might not be bad at all. Cats are generally nocturnal and spend the day relaxing, making them ideal for creating a calm environment.
Some Japanese companies have taken it a step farther by housing office dogs. Why? Studies show that cute dogs also have the ability to reduce feelings of stress and anxiety amongst people.
If this sounds somewhat ridiculous to you, do not read any further – it gets crazier!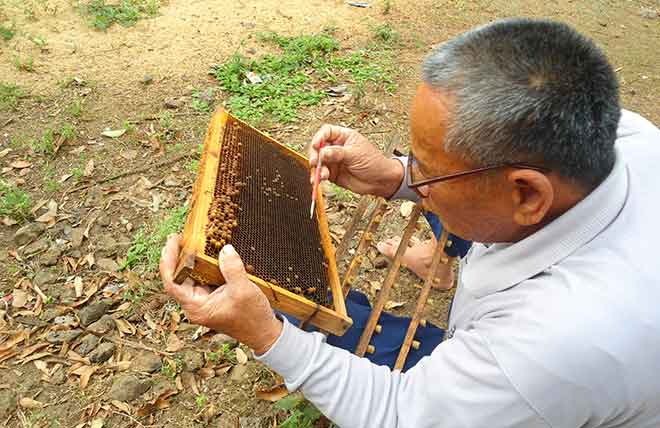 This year, the Japanese company Persona Group introduced two goats to members of staff at their headquarters in Tokyo.
If you ask Persona Group's chief executive, Yasuyuki Nambu, these hooved-animals can also improve stress levels. In this belief, the CEO even personally welcomed the goats to the company with official individualized employee ID cards attached to their collars.
In addition to reducing stress, Persona Group hopes that the goats will motivate workers and encourage interactivity between them.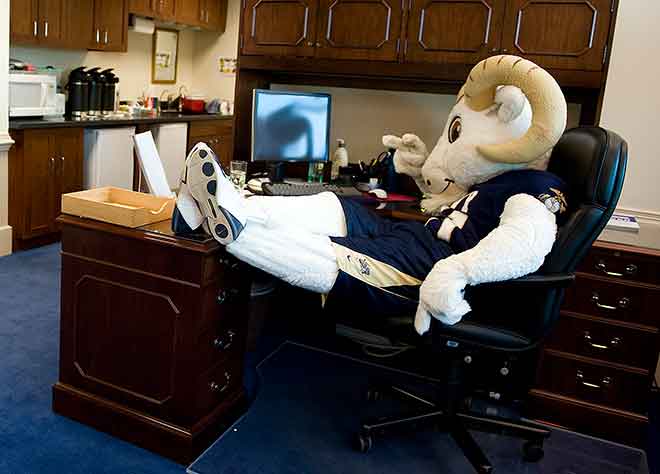 It seems that the two goats have quite the task at hand (or hoof?), but even if the latest company strategy at Persona Group proves unsuccessful, hiring "employees" who are paid in cuddles and rooftop grass is certainly worth a shot.