If you have ever been told that sandals are not running shoe material, try telling that to 22-year-old Maria Lorena Ramirez, who recently won the Ultra Trail Cerro Rojo ultramarathon in Mexico.
This annual race consists of a tremendous 31-mile trail run in the city of Puebla. This year, 500 female runners from around the world representing 12 different nationalities entered the race. One of those participants was Maria Lorena Ramirez, a goat and cattle herder from Mexico. Lacking traditional running gear like a hydration vest, compression socks, and even running shoes, she beat all the other runners in only her sandals in seven hours and three minutes.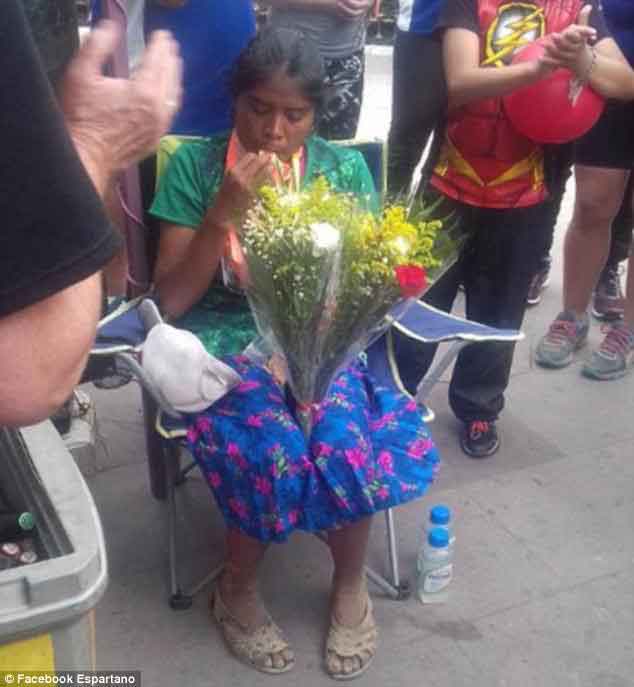 Maria Lorena Ramirez's average day as a goat and cattle herder includes walking six to nine miles, apparently being enough training for her to run in, and win, one of the hardest races in Mexico.
Maria's success may be down to good genes as she is a Tarahumaran. The Tarahumara people are renowned for their running ability and have a long history of performing well in high-profile races.
The winner of the Ultra-Trail Cerro Rojo pockets 6000 pesos ($330). After an exhausting 31 miles, Maria claimed her hard-earned prize by stepping onto the podium in her unique running outfit – sandals made of recycled tire rubber and a blue skirt with pink flowers.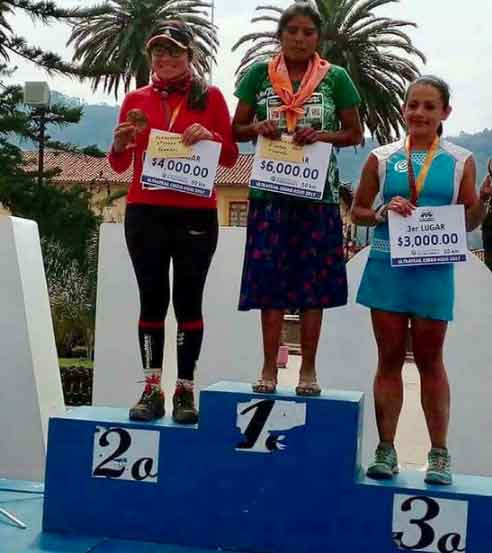 Maria also wore a scarf and hat during sections of the race. Could this be the latest in a running fashionista movement aiming to revolutionize female running kits?
Sport and fashion have gone hand and hand for a while, so in the name of fashion (and comfort), get ready to watch footballers in flip-flops and kickboxers in flowery outfits!