A once-popular pastime among older generations in Japan may soon experience a new resurgence through the unusual concept of 'Naked School'. Driven to preserve traditional communal bathing culture, Japanese owners are putting an educational twist on the ritual – and young people are starting to take notice.
Meet Yuichi Tamura, manager of Hinodeyu bathhouse – a business that his family has operated since 1939. These days, very few young people visit communal baths. He's been worried that an important part of Japanese heritage might be fading into obscurity, and he has a plan to fix that with 'Naked School'.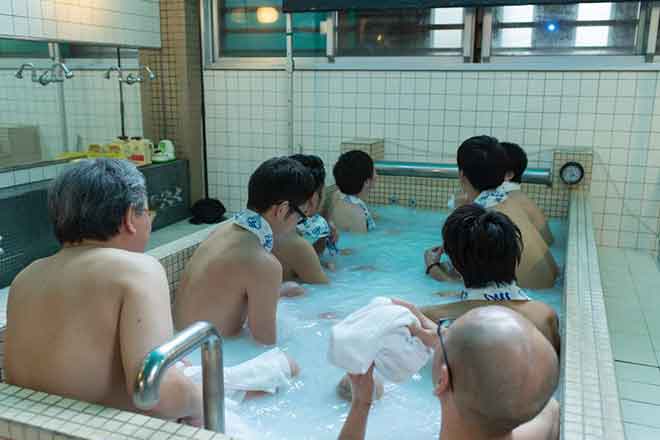 But first, a bit of background: Traditional bathhouses, known as sento, were important through Japanese history for several reasons. Some Japanese sought to become social influences through their attendance these baths, believing that physical proximity would bring emotional connections with their community.
For others living in homes without adequate plumbing or cramped quarters, sentos were relaxing places to go for personal care. Using saunas to relieve stress was another popular function of the bathhouses.
During the 1960's there were more than 2,600 sentos in Tokyo alone, but their popularity has gradually diminished since then. At its peak, more than 500 people bathed daily at the Hinodeyu bathhouse in Tokyo's Asakusa district. According to Tamura, today that number rarely exceeds 100.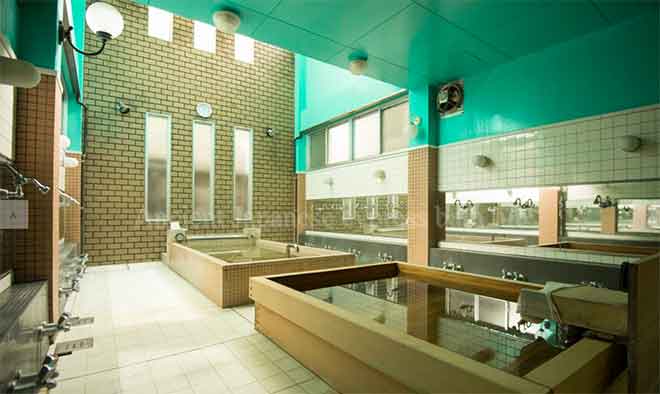 Tamura believes the decline in the bathhouse industry began when contemporary homes with modern bathrooms became widespread in Japan – reducing bathhouses from necessary service providers to seemingly out-dated venues.
So what's a bathhouse owner to do? The most creative of these business owners have been experimenting with some unique ways to lure new customers and re-engage the community with their industry.
Tamura's bathhouse has recently been implementing a novel concept called 'Naked School'. The idea is to offer classes on topics ranging from comedy to gaming – all held during a bathing session. He believes this could be a great way to attract younger clients while also acquainting them with some of Japan's old traditions.
Tamura says his goal is to interest young people in communal bathing by offering 'an odd event like this naked school'. With an unbeatable admission price of only ¥460 (about £3), anyone can afford to attend a class on the topic of the month. As the Hinodeyu website puts it, 'anything [can be a draw] as long as you have something to teach people'.
So picture this (if you dare): during one of the recent sessions of Naked School, nine men attended a bath at Hinodeyu while listening to an expert lecture on the ancient board game Go. At other times, bathers have been treated to lessons on traditional comedy, gaming, and the public bath industry itself. A much-touted upcoming class will be focused on addressing the local problem of stray cats.
What's the bottom line? To revive an old tradition, bathhouses across Japan should increasingly tap into the same imagery that rules the internet: nudity and (of course) cats.