A thousand-pack of beer, it turns out, is a considerable investment, $2360 to be precise. It's the brainchild of independent Finnish microbrewer Nokian Panimo Oy, or more specifically company sales rep Jacob Hansen. The concept is also a cheeky dig at rival brewer Hartwell.
Hartwell, are owned by Danish brewing behemoth Royal Unibrew who have over 2,300 employees around the world. In April, among much fanfare (see below), Hartwell launched a 100-pack version of their popular Karjala beer.
This was seen as revolutionary. The previous record had been a 99-pack of beer. Conclusion, beer marketing in Finland isn't an overly demanding profession.
Never one to be outdone, Nokian Panimo, who have only been around for 25 years, launched their own 1000-pack of beer as a joke. The pack (pictured below) actually contains a whopping 1,080 cans of brewers Keisari beer.
The brewer then needed to find a retailer who was willing to stock the supersized beer pack. Finnish supermarket chain K-Supermarket stepped up to the plate and were brave enough to accept the challenge.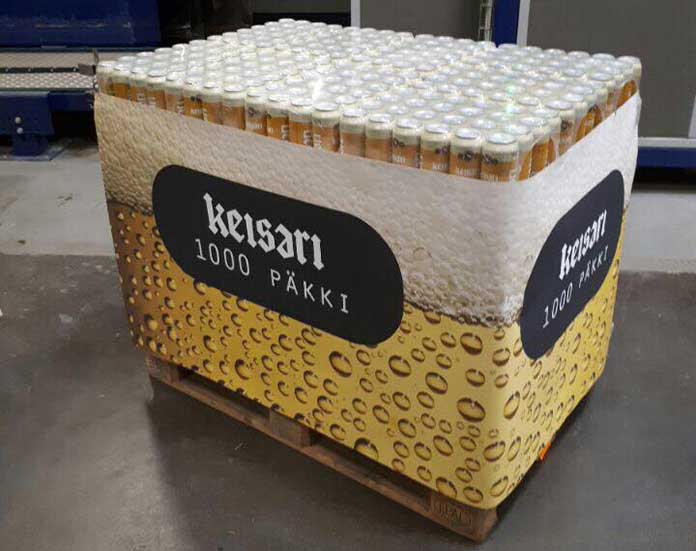 Now we do love an underdog story and it's Nokian Panimo's marketing campaign that's attracted all the global media coverage. So well done them, pat on the back etc.
However, the most galling thing for Hartwell is, even although it's a gimmick, thousand-packs of beer are actually being bought, by real people!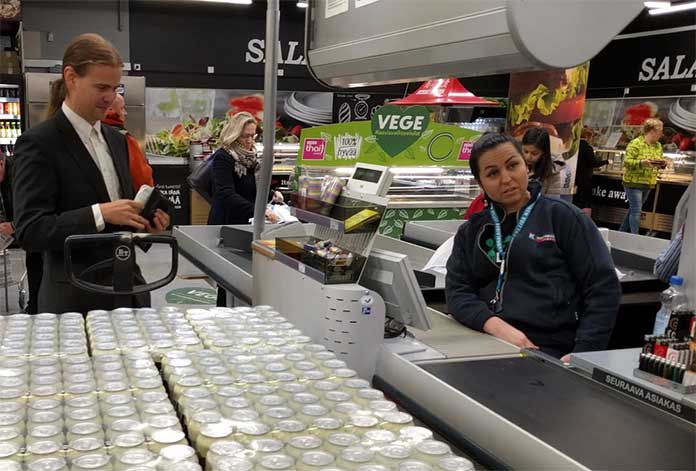 Three guys bought the 1000-pack of beer pic.twitter.com/0Q6hdoQpDc

— Mildly Interesting (@interest_mild) April 29, 2017
Eagle has landed. #1000päkki #keisari #vappu pic.twitter.com/b1BCaW5oGT

— Niko Hälvä (@nikohalva) April 28, 2017
Nokian Panimo Managing director Matti Heikkila said: "The whole thing was just made for fun, and to show how ridiculous it is to be innovative just by packing items in different size retail packages."
There is some sad news for beer lovers and every frat house in existence. You can only buy the packs in Finland. Some of the K-Supermarket branches have even committed the sacrilege of breaking the 1000-packs down into more appealing sizes.
Cheers! Or Kippis! As they say in Finland.