Ok, the clip above is not football. But this story reminds us so much of the 'Rugby Match' sketch, from Monty Pythons Meaning of Life, that we just had to sneak in a reference somewhere.
You would think the object to a football game would be to win by as many goals as possible, but that isn't the case at Spanish football team CD Serranos.
The Serranos U-11's youth side won recently against rivals Benicalap with a whopping score of 25-0. Instead of praising the coach, he was sacked by the club's board with the score line being dubbed "humiliating."
Pablo Alcaide of CD Serranos told El Pais, "We encourage respect for our rivals, and after the fallout over the result, we felt the coach should step down."
He added, "He didn't manage the situation well."
The coach's lawyer has defended his client, claiming that it is difficult to tell a team of 10 and 11 year olds not to score when they have the opportunity. Lawyer Daniel Revenga said, "At no point did he encourage his players to increase the score. On the contrary, he told them to stop pressuring their opponents. But Benicalap C, who had no substitutes, continued attacking and left too many spaces."
A youth team spokesperson from Barcelona also agrees that you cannot tell players not to score, but you should change it up after a while, stating, "Competing is part of training. We shouldn't send out the wrong message. You can't tell players not to score. But we tend to move players to new positions so that the result isn't too mismatched."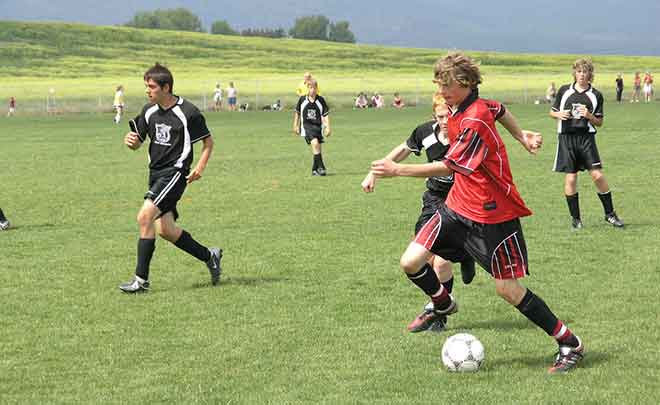 Spain is currently discouraging such defeats in youth football around the country, but it has the bigger clubs divided. Barcelona along with Betis, Real Sociedad, and Athletic Bilbao agree that after a 10-goal difference, the club should switch to play defensively, but Espanyol disagrees.
Espanyol's Jordi Lardin thinks that becoming defensive is equally as wrong, saying, "It is just as disrespectful to win by 25-0 as it is to just keep control of the ball and then kick it out of play."
The latest defeat for Benicalap draws the curtain on a rocky campaign for the club. Benicalap completed the season in last place and conceded an incredible 247 goals in 30 games. Are you sure they sacked the right coach?